Conference & Stage Expo
Where the road leads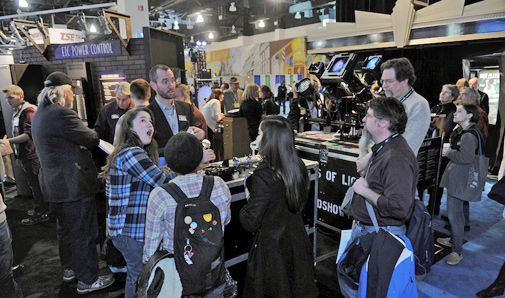 The USITT Stage Expo offers so many different opportunities for those who attend. Find the latest innovations in entertainment technologies; network with colleagues, or find a new career path or a next step.
Among the exhibitors at Stage Expo are production companies seeking the best talent in entertainment production. Make sure to dust off your resume and be prepared to meet with companies doing trend-setting work.
Many companies look at Stage Expo as a recruiting ground for young talent and experts. With 40% of the 5,000+ attendees as young academics, Stage Expo is a breeding ground for the next generation of elite designers and technicians.
Companies like Cirque du Soleil recruit more than 90% of their yearly interns during the 3 days of the Stage Expo.
Make sure to register today to meet these companies at Stage Expo and explore your potential.