News From David Grindle, USITT Executive Director
A Vote that Really Counts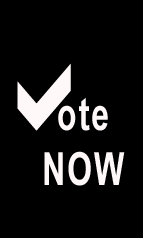 Here we are again at election time for USITT. One third of the board and many officers are up for a vote and ballots are out to the membership. Have you voted?
I ask this question because I look at elections in America and think we have become so jaded, irritated, or angry over how they are conducted and bitterly contested that we look with disdain on any election at any time. But here we sit with an amazing slate of candidates who offer much to the Institute.
The experience in theatre, business, and USITT that this slate of candidates brings is inspiring. USITT has seen a commitment to increase services while holding individual member dues steady since 2010. This commitment comes not just from the National Office, but from the Board itself. You elected the people that allowed this type of decision to happen. The membership elects the leadership; the leadership gives direction to the staff and volunteers; the membership gets the benefit.
Unlike the recent dysfunction in Congress, the Board does move things forward. It gives direction to me and the other staff members about what projects to tackle and about the priorities of the Institute as a whole. It gives those same directions to the many volunteers who give countless hours to make education and training happen in its many forms.
Our Board of Directors has productive debates, split votes on issues (all while staying friends), and a genuine care for the future of USITT. They are not a rubber stamp for a small group of people, nor do they push any one group or individual's agenda. They use their varied expertise to do what they feel benefits the membership and the long-term health of USITT.
You have a few days left to vote in this election. The Institute is moving forward, doing more, and not increasing dues to do it! This election will insure you have a voice in making things happen for the entire membership at large. I encourage every member to take the time to vote. In USITT elections, each vote counts.
None of these candidates are polarizing, at least to me. So it isn't about who our members elect. For me, it is about the fact that the members cast their votes. Our voting percentage should be high because your vote actually matters. No matter your type of paid membership, you get an equal vote. Use it, and let's take pride in the fact that our members are willing to take a moment and cast a vote.