News & Notices
Members Can RENDEZ-VOUS With Canadian 'Cousins'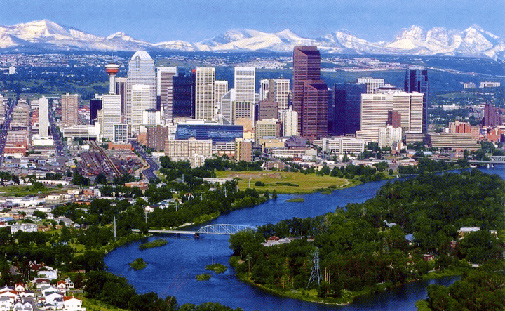 USITT members can attend RENDEZ-VOUS 2013, the annual gathering of CITT/ICTS, at the CITT member rate. The event will be held in Calgary, Alberta, Canada from August 15 to 18, with pre-conference workshops scheduled for August 14 and 15. The Southern Alberta Jubilee Auditorium is the venue for this gathering of the Canadian technical community for the performing arts.
Daily highlights include: pre-conference workshops, Meet & Greet, and Junk Challenge on Thursday; venue tours, in-depth sessions, Trade Show, and Swag Bingo on Friday; Sessions, Annual General Meeting luncheon, and the CITT Awards Banquet on Saturday; and a Forum Day and guided tour at the Banff Centre (limited space, reserve early).
Go to www.citt.org to register and find hotel information.
Participants and session presenters may be familiar to USITT members, providing a perfect opportunity to see them in a smaller setting. Conference sessions include:
ArrayCalc v7: Line array simulation and deployment software with d&b audiotechnik
Apprenticeship, Internship and Mentorship in the Performing Arts: case studies
Audio, Video, and Lighting Show Control & Design
Backstage Tour at the Banff Centre (limited space, reserve early)
Boo! The importance of horror in the development of stage technology in the 19th and early 20th century with John Madill
Calgary Opera's Summer Festival Site Tour: in Calgary's East Village
Counterweight Rigging with Bill Sapsis
Electricity Basics for the Stage with Art Wanuch
ETC Infomercial
ETCP Updates and Behind the Scene Information
Eureka! The genesis of a lighting console with Robert Bell & Gary Douglas
Expert Riggers Panel Q&A with Ron Clark and Bill Sapsis et Wes Jenkins
Hoist & Truss Rigging with Bill Sapsis
LED Colour Control: Not as simple as changing a gel with Robert Bell
LED's & Micro Controller Magic with Robyn Ayles and Angela Dale
My Summer Vacations with John Madill
Network Everything with Eugene Carnegie
OH&S in your Workplace: What to do and how to get started! with Amy Paterson
Simulcasting & Live Streaming with Steve McRoy
Technology vs. Craftsmanship; maintaining traditional skills in a digital world with Robert Vernon
Theatres in Cuba: The aftermath of hurricane Sandy with Robert Hamilton
Venue Sustainability: A case study of the Harbourfront Centre
Conference fees include a price break for the second member of an organization registering to attend. Full Conference costs include access to all the sessions, venue tour, trade show, social events, and scheduled meals. Fees increase after July 15. Pre-conference workshops are optional; additional fees may apply.