Conference & Stage Expo
Variety of Food, Activities Spice Fort Worth Planning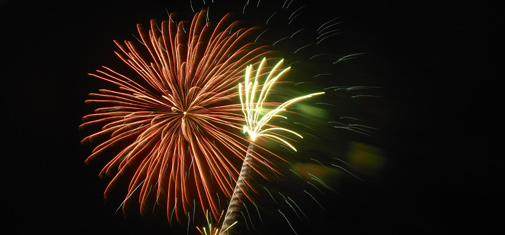 What are the necessary ingredients for a successful USITT Annual Conference & Stage Expo?
Finding just the right mix of sessions for experienced professionals, who need information on the latest and greatest technology and the cutting edge of design, with sessions for those just preparing to start their careers and everything in between is always a challenge.
The people planning the 2014 event in Fort Worth spent hours and hours and hours in meeting rooms – looking at meeting rooms, talking about room sizes, and pondering the logistics and participants in blockbuster sessions and smaller focused events.
But there are other vital ingredients of any USITT gathering: the conversation, the food, and the entertainment. On May 27, when the first wave of volunteers and staff arrived, the question (as always) was where to head for dinner. Fortunately, Fort Worth has literally hundreds of answers to that question only steps from the Convention Center. Four days of meetings were liberally interspersed with breaks for food and conviviality.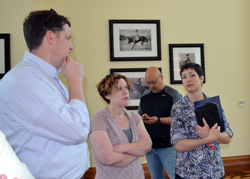 It was high school graduation season, so tours of the Fort Worth facilities were coordinated around those vital events. It seemed that morning, noon, or night there were clusters of families celebrating and blocking the sidewalks as pictures were snapped and congratulations offered. Even with that influx, there were always spaces to accommodate the merry band of planners.
The Omni offered live music, Billy Bob's (yes, it really exists!) in the Stockyard district was close enough for dinner, and for lunch there is a huge selection of everything from Five Guys Burgers and Fries to Jack's, a hometown favorite with two levels of dining.
It would not be a visit to Fort Worth without a debate about the best/hottest/most authentic Mexican or Tex/Mex dining. The Conference Committee sampled and reported favorably on Cantina Laredo and Mi Cocino, and marked several others as possibilities for the next visit.
For those who want more traditional fare, there is a Flying Saucer in Sundance Square, ready to provide liquid refreshment after a long, dry day of meetings, and the upscale Capital Grille for aged steaks or chops.
Fort Worth provided more than warm weather and great food for committee members. On Saturday, in addition to the graduation, there was an outdoor stage with live music at one end of the Convention Center and a fireworks show staged in the water garden at the other end, giving a colorful sendoff to the conclusion of USITT's meetings.
What adventures will Fort Worth offer when USITT brings a much larger contingent to visit next March?