Conference & Stage Expo
Mapping, Planning, Organizing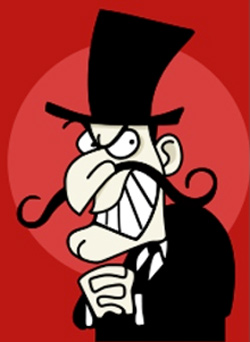 The European event managers call organizing events "scheming." In America, the term has a different connotation which causes us to rephrase it. When we hear the term scheme, we think of a cartoon villain with a black mustache and a damsel tied to the railroad tracks.
Perhaps, though, he would be a great organizer of events. He's worked hard to generate an idea and organize a series of events to climax with a strong conclusion, however diabolical it may be.
The USITT Conference Committee, while far less mischievous (but ironically loaded with facial hair) has similar thinking when planning the Annual Conference & Stage Expo. The Committee meets each year at this time to bring together a vision of what will be presented to the membership and outside world come next March.
May 30 to June 1, the Conference Committee gathered in Fort Worth, Texas to discuss this vision and how it will play out. Once again, the Annual Conference & Stage Expo will use every corner of the convention center. Conference sessions will be spaced out among the ballrooms and meeting rooms on the first and second floors. Adjacent to the convention center are the Conference hotels -- the Omni, Hilton, and Sheraton.
The Stage Expo will be filling all six "halls" of the convention center. This year marks the return of Design Expo, exciting special exhibits, and innovative technologies highlighted on the Innovation Stage. They will blend with more than 225 leading manufacturers, service providers, universities, dealers, and others.
What may be the most exciting part of the 2014 event is the return of the Sound Lab which will, for the first time, be hosted in an arena setting. The Fort Worth Convention Center is attached to an 11,000-seat arena. The arena stage will serve as a learning area for those interested in audio technique education as well as showcasing the newest technologies available.
Conference sessions are being organized now and boast some great new content as well as some returning favorites. For those who attended Milwaukee, there will be plenty of new sessions to inspire work.
The Conference Committee has generated a vision for the 2014 event. The coming months will bring that vision into focus for industry to see and look forward to – without all the treachery of a cartoon villain.