Conference & Stage Expo
Gallo to Dispel Success Myths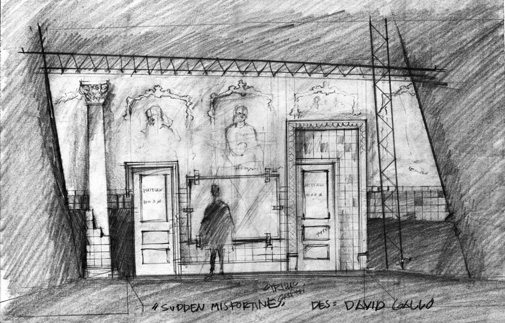 Ever sit in a technical theatre class or in the scene shop wondering if this is all really worth it? Ever think, "I really should have listened to my dad when he told me to get that business degree because I don't think I will ever find work as a technician or theatre designer in this economy"? Rest assured there are more jobs today than ever before – especially in New York City.
Those who question whether it was possible to have a successful and lucrative career doing theatre design need to attend The Reality of Working in New York City: Dispelling the "Myths" of the New York Connection Needed in Order to Succeed hosted by Tony Award-winning set designer, David Gallo. His round-table discussion, scheduled for 3:30 p.m. Saturday, March 23, will focus squarely on the opportunities available for all young designers interested in how to begin a career as a theatre designer in the Big Apple and beyond.
Mr. Gallo's design career casts a wide net, with productions in New York City and regional theatres such as the Goodspeed Opera House, Cincinnati Playhouse in the Park, the Pittsburgh Public Theatre, and the La Jolla Playhouse. He also has an incredibly busy career in Europe, where his designs can be seen in cities such as Amsterdam, Antwerp, Hamburg, Berlin, Rome, and Milan. This wide range of projects demands that he, like so many other theatre designers, establish and keep relationships with a number of talented, eager assistant designers who are ready to work on a number of productions at one time.
Mr. Gallo will discuss how he found his way into this industry. He will share stories of how he created opportunities and cultivated relationships in an effort to begin establishing himself as a working designer.