News From
Contributing Members
City Theatrical: Business Disrupted by Sandy's Wrath
City Theatrical's Carlstadt, New Jersey, office sustained damage from Hurricane Sandy in October due to severe flooding. The company is assessing the damage to systems and the building, and will begin to clean up when public transit resumes and the full staff can return to work. City Theatrical's staff and their families are all safe.
Most staff members had no power at home, and everyone's access to cell phones and e-mail has been very marginal because of the scope of the disaster in the New York City area.  In the short term, CTI had no power, phone, or e-mail, so the company was unable to ship to or communicate with customers. In the longer term, it will take weeks or longer to get back up and running.
The company will update customers with more information as soon as possible and is sorry for any inconvenience to customers during this emergency. City Theatrical sends its thoughts and prayers out to all others affected by this unprecedented storm and hopes everyone's life can return to a safe and normal state soon.
Phillips Lighting: Ghostlights Shine for Behind the Scenes
Working to support Behind the Scenes, Philips Strand Lighting and Philips Selecon have donated USB LED ghostlights to be sold by The ESTA Foundation to raise funds for the financial support of entertainment technology industry professionals who are ill or injured. To date, 250 donated ghostlights have raised a total $10,000.
Those interested in purchasing a ghostlight to support Behind the Scenes may visit www.estafoundation.org.
Creative Stage Lighting: Vontobel Joins Company, Allen Promoted
Creative Stage Lighting recently announced personnel changes.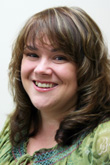 Scott Vontobel has taken a position with the company as business development manager.
Mr. Vontobel has a strong lighting and entertainment industry background. He was previously with Lex Products, TMB, and Global Distribution Systems, and brings experience in cable and cable assembly products, and power distribution.
Julie Allen has been promoted to purchasing manager. She will be responsible for the company's external vendor relationships, inventory management, and other functions concerning the company's supply chain. Ms. Allen has been with Creative Stage Lighting in the purchasing department for six years as a direct ship specialist.
Stage Technologies: Control Helps Timon of Athens Soar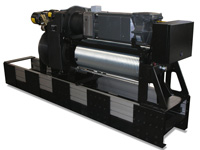 A Stage Technologies AU:tour control system provided the overhead flying for Nicholas Hytner's triumphant version of William Shakespeare's Timon of Athens at the Olivier Theatre in the National Theatre, London. The play was presented to a live audience and was live-streamed to cinemas around the world.
ETC: New Dimmer Debuts at LDI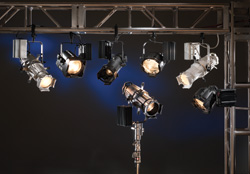 The latest addition to ETC's dimming and power control line – the Source Four Dimmer -- made its American debut at the LDI 2012 tradeshow in Las Vegas, Nevada.  Tradeshow attendees got the first opportunity to see demonstrations of the dimmer, which can be attached to any conventional Source Four model to provide per-fixture distributed dimming in 120V markets.
More information about the Source Four Dimmer and ES750 Dimmer can be found at www.etcconnect.com/product.overview.aspx?Id=22115.
J.R. Clancy, Inc.: Block Controls Runaway Linesets
Continuing its record of innovation to make manual rigging safer and easier to use, J. R. Clancy, Inc., introduced its new SureStop Head Block at the LDI show in Las Vegas.
The SureStop Head Block mechanically senses the head block speed and engages a brake to stop its motion when the speed exceeds safe levels. In the event of a runaway lineset situation, SureStop halts the movement for both the arbor and the batten in either direction. This helps prevent the potentially dangerous impact of a runaway arbor on the locking rail, or an overloaded batten on the heads of actors and technicians. When the overload situation is cleared and the lineset's direction is reversed, SureStop automatically releases the set, allowing normal operation to resume.    
More information about J. R. Clancy's manual rigging solutions is available at http://www.jrclancy.com/manualrigging.asp, or by calling 800-836-1885.
GAMPRODUCTS: Introduces New Cookie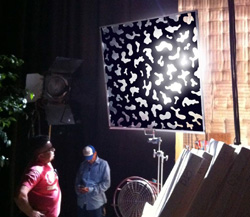 GAMPRODUCTS, Inc. recently introduced the new GAM Cookie Cucoloris Gel Panel.
No more struggling with the big wooden "cookies" to achieve the desired projection on the set for film and TV. The durable GAM Cookie is a printed panel on 3 mil transparent polyester. It is used to cast shadows and patterned illumination. Lightweight and tough, it can be rolled up and stored anywhere.
For more information about GAM Cookie, contact GAMPRODUCTS, Inc., 4975 West Pico Blvd., Los Angeles, CA 90019. 323-935-4975 or www.gamonline.com.
Rose Brand: Provides Custom Curtain
Rose Brand fabricated the custom-made, white, voile curtain for the set of Sweet Bird of Youth, a Tennessee Williams classic which played at the Goodman Theatre in Chicago through October 28. The play featured Academy Award winner Diane Lane and Broadway's Finn Wittrock.