News & Notices
Nominate a Favorite Rising Star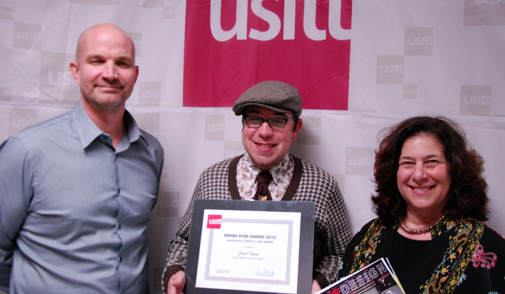 Nominations open July 1 and will be accepted through August 5 for USITT's 2013 Rising Star Award, sponsored and created by LDI2013/Live Design.
The Rising Star Award recognizes young professionals in the first four years of their careers for artistic excellence in the areas of lighting, sound, scenic, and projection design or the convergence of design disciplines. To be nominated, the potential recipient must be in the first four years of professional (non-academic) work following the completion of his or her highest degree.
The 2009 winner, Sean Savoie, is already giving back to the profession as one of the session presenters at the upcoming USITT Annual Conference & Stage Expo in Milwaukee in March 2013.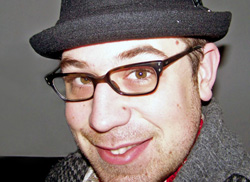 Members should nominate young professionals for this award. Nominees will be contacted by the Institute and asked to electronically supply a professional resume, two letters of support, an application, and no more than eight representative examples of their work. Complete nomination information, including past winners, is available here.
The 2013 Rising Star Award winner will receive $1,000, a one-year individual membership to USITT, and a complimentary registration to the 2013 USITT Annual Conference & Stage Expo in Milwaukee, Wisconsin, March 20 to 23.
Contact the USITT Office at 800-938-7488 ext. 101 or info@office.usitt.org for assistance.