News & Notices
In Memoriam: Mae-Louise (M.L.) Baker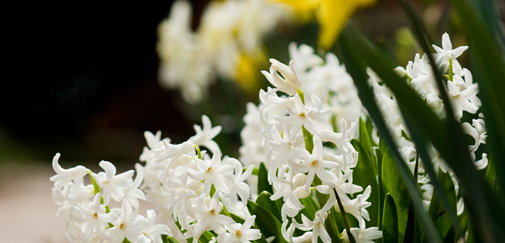 Mae-Louise Baker (Jezyk) died on May 2, 2012 at Tallahassee Memorial Hospital.
Ms. Baker was an active member of USITT and the Southeast Regional Section for more than 25 years. She presented numerous papers at ATA, Annual Conference & Stage Expos, and regional conferences and events.
She was a member of the Costume Design & Technology Commission and served on the Conference Committee for the 1984 Annual Conference & Stage Expo held in Orlando, Florida. Ms. Baker was also a member of the Florida Theatre Association (FTA).
Ms. Baker was a well-known theatre educator. She retired as an associate professor of theatre from Florida State University where she worked for many years with the late Don Stowell, Jr. She was known for her commitment of 30 years to teaching costume technology at the undergraduate and graduate levels. She also taught at Purdue University and Southern Utah State College.
She also worked in theatre at the Old Globe in San Diego, California; the Utah Shakespeare Festival; and Iowa State Players. Ms. Baker published articles in Theatre Crafts and Cutters Research Journal, where she was a contributing editor for five years. She was a founding partner of Costumetech.com publishing company where she developed and published teaching resources for costume technology.
Ms. Baker received a bachelor's degree from the University of Massachusetts and a master's degree from Iowa State University.
She was a well-known volunteer throughout her community, working with organizations like Literacy Volunteers and The League of Women Voters.
She is survived by her three daughters Ann (Ernie) Spangler, Liza (Bob) Sullivan, and Alice Baker; and three grandchildren, Claire, Emma, and Ray. Services were private.
Lea Asbell-Swanger, USITT President, noted, "M.L. Baker was one of the toughest professors that I ever had, and I mean that as a high compliment. Even though costuming was not my area of emphasis, I still remember the lessons she taught me about organization and management, and those concepts have served me incredibly well over the years."
Among the many gifted former graduate students who are carrying on her legacy in education and costume technology is Virginia "Ann" Donnell. She noted "M.L. was my advisor, mentor, teacher, and partner in many projects in her last years. We had just started working in the last 18 months on revising some of our work for publication. I am broken-hearted but I will carry on with our work."