News From
Sustaining Members
RC4 Wireless/Soundsculpture Inc.: Rent Wireless Dimming System
You've built a beautiful prop: glowing coals, a fireplace, a miner's helmet, a chemical brew, a gas lamp, or something more unusual. Now it needs to be controlled from the lighting console.
No problem. Rent a wireless dimming system.
RC4 Wireless/Soundsculpture Inc. will take care of all the details. The system is delivered to your door when you need it, by Federal Express. The company even supplies the paperwork and packaging to return everything when you're done; just call Fedex, and they'll come and get it.
Learn more.
Contact RC4 Wireless at 13604 Heathwood Court, Raleigh NC 27615, visit www.theatrewireless.com, or call toll free 866-258-4577.
Meyer Sound Inc.: Choses Sound Equipment for Show Boat, Appointed Education Coordinator
Named "one of the best opera companies in the world" by Esquire magazine, the Lyric Opera of Chicago presented Show Boat at the close of its run. To properly present Jerome Kern and Oscar Hammerstein's seminal masterpiece, Lyric Opera chose a large complement of sound reinforcement equipment from Meyer Sound.
With a long tradition of natural acoustics, amplified sound represents a significant departure for the company. To meet its exacting needs, the Lyric Opera selected a Meyer Sound system comprised of 10 M2D line array loudspeakers, 16 MM-4XP self-powered loudspeakers, two CQ-1 loudspeakers, one 700-HP subwoofer, a Galileo loudspeaker management system, and two MPS-488HPe power supply units.
Chicago-based sales, rental, and live events company TC Furlong provided the Meyer Sound package.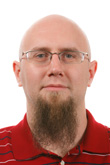 Meyer Sound has appointed Jason McCarrick to the position of education program coordinator. Based at the Meyer Sound Nashville office at Soundcheck, Mr. McCarrick will be responsible for scheduling and coordinating seminar and webinar events, handling program logistics, and assisting in creating educational content. He replaces Mac Johnson, who was promoted to Constellation project manager. Mr. McCarrick's responsibilities also include helping organize Nashville-based events and maintaining operations.
Mr. McCarrick comes to Meyer Sound with extensive experience in live sound and production, including key mixing, audio tech, and rigging duties involving Meyer Sound systems on tours with Metallica, Celtic Woman, Rod Stewart, and Cirque du Soleil's Quidam.
For information about upcoming seminars by Meyer Sound, visit www.meyersound.com/events/seminars/calendar.php. Subscribe to the Meyer Sound education newsletter here.