News From Joe Aldridge, USITT President
Presidential Column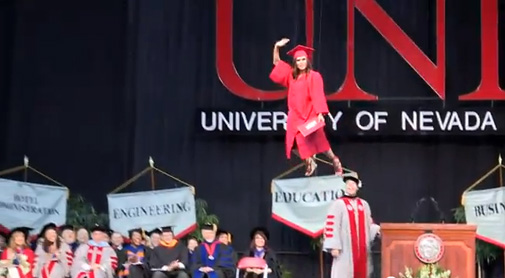 The past two years have been exciting for me as I have been a part of the change taking place within USITT. I feel that our partnership, initially with J.R. Clancy and ultimately with many more of our members, in the Rigging Safety Initiative is the most remarkable event that has occurred.
We are now able to offer the opportunity for a safety inspection and training to many deserving and needy schools across the United States, which is incredible. We just have to make certain that the initiative doesn't wither and die on the vine for lack of support in the future.
Our goal should be to ensure that any and all schools that need the assistance, receive it. We are, after all, talking about the future leaders of our industry.
On a personal note, my involvement with USITT has afforded my students at UNLV some wonderful opportunities. This year in Long Beach, I was fortunate to have the president of UNLV, my boss, the Dean of the College of Fine Arts, and the Dean of the College of Engineering attend the Annual Conference & Stage Expo for the first time.
They now have a better understanding of some of what we do in the industry and what is needed to provide a quality education to our students. It was very gratifying to have these gentlemen support my students and me in this manner.
Dr. Smatresk (UNLV's President) was so smitten with the technology that he employed Flying By Foy to participate in commencement by flying one of my students as a part of the ceremony. It was a treat for all attending. He got it! He understands the value of live entertainment and found a way to use it to engage an audience of over 12,000 potential supporters of education.
I am happy to report that USITT, through the leadership of our officers and Board of Directors, is continuing to grow and improve. We are able to support worthy research projects, industry initiatives, and the development of our membership as a result of their guidance. To them, I extend my heartfelt thanks and gratitude for their support.
To the staff in Syracuse — Carol, Barbara, Tracy, Monica, Shannan, and Jim — words alone cannot express my sincere appreciation for the work that you have done and continue to do. Without them, the demands upon the officers and Board would be unbearable. Once again, to my new best friend, our Executive Director David Grindle, you have my undying respect for the work that you do for us all and especially for your support over the past two years.
The vision that was begun just a short time back is in good hands.
Thank you to all as we move forward, writing the next chapter in USITT history.