Conference & Stage Expo
Milwaukee Weather Anyone's Guess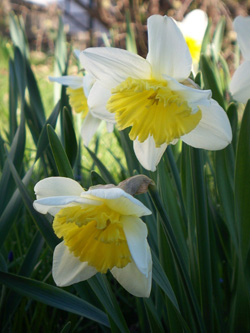 Milwaukee in mid-March offers a variety of weather ranging from downright pleasant (especially in 2012) to bone-chilling cold. Traditionally, this period has also brought winter snowstorms (blizzards do seem pretty rare nowadays), which natives attribute to the proximity of St. Patrick's Day (the 17th) and nearby Madison's boys state basketball tournament.
Although temps are unpredictable, especially in these recent years, visitors have little to fear since hotels and good restaurants surround the Frontier Airlines Center. Pedestrian overpasses connect some; many others are only a few short blocks walk.
As for the statistics, some of possible interest are shown in the table below. Milwaukee's average low for mid-March is 28 degrees while the high averages 43 degrees. Those of you who attended the 1990 USITT Milwaukee Annual Conference & Stage Expo actually hit a pretty good period; but even that year pales in comparison with Milwaukee's 2012 temps.
Only twice in recorded weather keeping before did the average temperature break the 50-degree marker (1968 and 2000) and both times temps just inched past that benchmark.
What 2013 will bring is anyone's guess, but as Long Beach proved this year, it's best to be prepared for every variation.
Dress in layers rather than heavy coats, but bring gloves, headgear, and turtlenecks along with some sunscreen and sunglasses. Milwaukee may hit it lucky two years in a row and you wouldn't want to miss out on a stroll along the Lake Michigan shoreline, the magnificent architecture, or the Memorial Art Museum that are within easy walking distance.