News From
Contributing Members
Vincent Lighting Systems: Rettich Named Project Manager, Preston Service Tech
Debra Rettich has accepted the position of project manager in Vincent Lighting Systems' (VLS) Cincinnati office. While new to this department, Ms. Rettich has been with VLS since 2008 as service technician. In addition, she is an ETCP Certified Entertainment Electrician.
Filling the vacancy in the Cincinnati Service Department is Jake Preston. Preston worked part-time with VLS' production department before joining the staff full-time in June 2011 as assistant rental shop manager. A lifelong resident of Cincinnati, he continues to stay involved in the local theatre community. Each year, he works with his alma mater, Deer Park High School, as technical director for a show.
The office can be reached at 859-525-2000 or 1-800-922-5356.
Stage Technologies: CEO, Founder Relocates to Las Vegas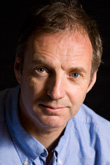 Stage Technologies Limited Group CEO Mark Ager relocated to the company's Las Vegas office. Having established a group of operating companies worldwide, his move to the United States will ensure the company's continued focus on sales and rental opportunities for live events and in theatres, opera houses, and universities in the region. These are all sectors in which the company has completed many projects over the last 15 years including multiple Cirque du Soleil resident shows in Las Vegas, the Lyric Opera of Chicago, and the recently opened Signature Center in New York.
In recent years Mr. Ager has led Stage Technologies into project wins in Singapore, Macau. and Saudi Arabia. He will continue to drive business around the globe from his new base. He founded Stage Technologies in 1994 with John Hastie and is a pioneer in the stage automation industry from its earliest days 25 years ago. He is in demand as a keynote speaker at industry conferences having addressed audiences in London and Beijing over the last six months, and as a lecturer at various theatre colleges on theatre automation and stage engineering.
For more information visit stagetech.com.
Creative Stage Lighting : Celebrates 35th Anniversary, Distributes Media Server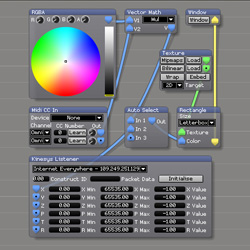 Founded May 2, 1977 in Mount Arlington, New Jersey by George B. Studnicky III, Creative Stage Lighting began as a production source and retailer of lighting and theatrical products. Today, it is located in the Adirondack mountains of North Creek, New York, and is one of the leading wholesale distributors, manufacturers, rental sources, and lighting production houses in the stage and entertainment lighting industry.
Alongside its distribution and production capabilities, Creative Stage Lighting has contributed to the lighting industry with products like Dura-Flex cable and assemblies, Entertainment Power Systems power distribution, Entertainment Industry Tape, Suspension Solutions rigging products, and Northern Case. The company's Dura- Flex cable was among the first in the entertainment industry to consider environmental impact and meet RoHS requirements. Today Dura-Flex reaches an even higher environmental standard with REACH compliance.
Creative Stage Lighting's production history includes notable tours, concerts and events for productions including Maroon 5, Train, Paul Anka, Fantasia, Meat Loaf, Celtic Thunder, Phish, The High Kings, Celtic Woman, Zappa Plays Zappa, Jill Scott, and Stars on Ice.
The company is exploring expansion options to accommodate increased manufacturing capabilities and larger production needs
The company is also shipping Avolites Media AiS-T, the first dedicated Ai media server from Avolites Media. Creative Stage Lighting is the exclusive U.S. distributor of Avolites Media. For more details, go to creativestagelighting.com.
City Theatrical: Launches Outdoor Lighting Products
City Theatrical was on hand at LightFair International 2012 in Las Vegas May 9 to 11. While in the City of Light, City Theatrical launched its new SHoW DMX Vero outdoor wireless DMX products for architectural lighting.
SHoW DMX Vero and Vero Net are the latest advances in the company's 10 years of wireless DMX experience. They utilize SHoW DMX Neo technology and have the features that professional users demand, such as user setup options, the industry's highest fidelity, and very low latency of 7ms. SHoW DMX is the technology of choice on nearly 100% of Broadway and West End shows and on many major music tours. Lighting professionals trust City Theatrical and SHoW DMX.
Read more about SHoW DMX Vero Net and SHoW DMX Vero.
ETC: Henley Named Rigging Sales Manager, Offers LDI Student Sponsorship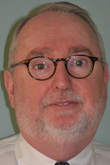 Gary Henley was appointed to the new role of rigging sales manager for the ETC (Electronic Theatre Controls, Inc.) Rigging brand of automated hoists and rigging-control systems.
Mr. Henley is a respected veteran of the entertainment-technology business with a long resume including over two decades with Texas Scenic Company, most recently as vice president of marketing. He is based in Birmingham, Alabama, where he has been the owner for the last three years of Southern Lighting Group, a stage equipment-based manufacturer's rep agency.
For more on ETC Rigging, go to www.etcconnect.com/rigging
Applications are now available for ETC's LDI 2012 Student Sponsorship at www.etcconnect.com/ldi-2012. The program gives university students a unique opportunity to get real-world experience and make connections in the industry. Those selected will receive an all-expense-paid trip to the LDI 2012 tradeshow October 19 to 21 in Las Vegas, Nevada.
Any graduate student or undergraduate senior studying light design, theatre technology or a related major is encouraged to apply. All applications must be received by May 31.
For more information about ETC, visit www.etcconnect.com
PRG: TruColor HS a Winner at NAB 2012, Best Boy Lights Idol
Production Resource Group (PRG) debuted its new digital light fixture, the TruColor HS, at the National Association of Broadcasters (NAB) show in Las Vegas. The innovative product created quite a buzz and received accolades from three major industry trade publications.
TruColor HS is a unique color-accurate digital soft source, which uses Remote Phosphor Technology. It is designed specifically to meet the strict standards of motion picture and broadcast production.
The HS was awarded the Digital Video magazine's Best of Show Black Diamond Award. It also received a Mario Award, from TV Technology magazine. These awards are given out annually at the NAB Show to companies that demonstrate forward thinking and technical excellence in their products.
Rounding out its wins, PRG TruColor HS was awarded a prestigious Pick Hits Award from the Broadcast Engineering magazine.
For 11 seasons, Lighting Designer Kieran Healy has created "concert" looks for American Idol, balancing the requirements for both the studio and television audiences. To realize his design goals, PRG is providing the lighting system including the new Best Boy 4000 Spot Luminaire, a precision-engineered automated light with a truly complete feature set.
Phillips Lighting Controls: Launches New Information Portal
Philips Lighting Controls announced the launch of its new and improved website.
The information center features clean, modern design with quick and easy access to Philips Lighting Controls solutions. The products page provides a high-level overview of the company's portfolio. Individual product pages have links to data sheets, drawings, installation guides, and user manuals.
The gallery features businesses around the world using Philips Lighting Control products such as Dynalite, Energy Efficient IGBT Dimming, and other solutions.
Update lolcontrols.com and etdimming.com links and bookmarks to www.philipslightingcontrols.com.