Conference & Stage Expo
Long Beach 2012 Table Spaces Available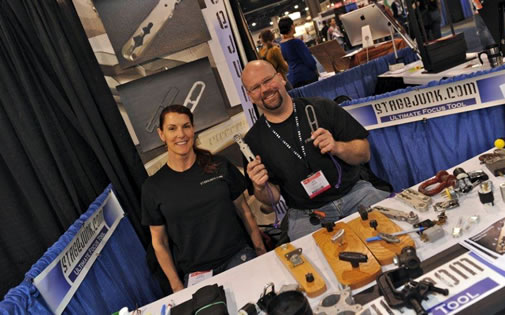 Space selection for non-commercial tables will take place this fall. Exhibitors at Stage Expo 2011 in Charlotte will be given first choice of tables for Stage Expo 2012. Later this month, an invitation to reserve a table will be sent to the Stage Expo representative for each organization that exhibited at Stage Expo 2011.
Each non-commercial table costs $700 and includes a table with two chairs on a carpeted space, plus two full-conference exhibitor badges. These exhibitor badges are good for all conference sessions and events as well as for Stage Expo. Each exhibiting organization must be a member of USITT in order to exhibit at Stage Expo, with discounts available for members at the Sustaining and Contributing level.
Non-commercial tables may be selected by USITT Organizational Members whose company or organization operates with a not-for-profit status. All public educational institutions are qualified to select a non-commercial table. Other organizations that meet the qualifications must include a statement from a CPA or attorney acknowledging that the company/organization meets the qualification or provide copies of appropriate IRS documentation.
Table guidelines were developed to insure that each of the eight exhibitors in each cluster of tables is able to fully utilize the space for which they have paid. A draped storage space located in the center of each cluster is provided for the eight table exhibitors to share. Each exhibitor's responsibility is to be a "good neighbor" to adjacent exhibitors, and exhibit operations must be conducted so as not to trespass upon the rights of other exhibitors.
A standard commercial or non-commercial table is allocated a space not to exceed seven feet wide. Exhibits over seven feet wide will need to purchase two table spaces or a booth. Diagonal installations that infringe upon adjoining tables will not be permitted. No table exhibit can be taller than eight feet. Exhibits must not intrude into any aisle. Local fire codes will be strictly enforced.
A total of 56 non-commercial table spaces are available for Stage Expo 2012. These tables are a great deal for colleges, universities, and other organizations who wish to promote their programs at the conference. Anyone who wishes to reserve a table should contact Helen Willard at hpwillard@aol.com.