Conference & Stage Expo:
Tech Expo Deadline is Approaching!!!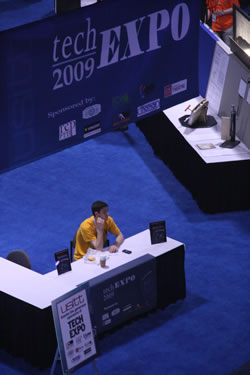 The November 1 deadline for submissions for the 2011 Tech Expo in Charlotte is quickly approaching. Members of the Tech Expo Committee are looking for any and all interesting, unique, and innovative solutions from all areas of production. Don't be worried or intimidated about the writing portion of submitting a proposal; the committee of editors can help. It is the idea that counts! Take a look at the instructions and, when you are ready, fill out the application form.
Selection for the inclusion in this juried exhibit and catalog has helped a number of members in different ways. It can help secure funding from an institution or venue to attend the conference as well as be a potential help in the promotion and tenure process. The Tech Expo is also a great way to get students involved in USITT and show their work.
Contact Rob Kirby at kerbyr@nku.edu. with any questions or concerns.