News & Notices
Early Career Member Category Created and MORE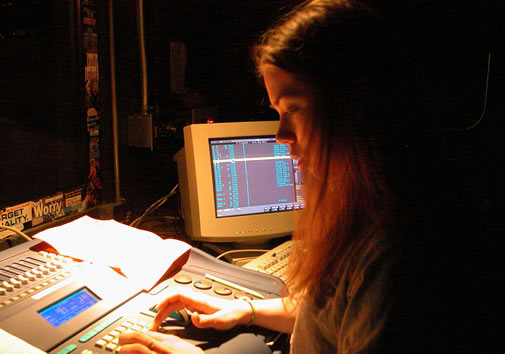 Those at the start of their careers now have a new way to join USITT, or continue their affiliation with the organization.
The Board of Directors, at its August meeting, approved the creation of the Early Career membership category, to address the economic realities of life for those just finishing a degree.
Effective October 1, people who join USITT and have received a degree within the past three years will be eligible to register for full membership at the Early Career level with current dues of $75. Current members, especially graduating student members, can renew using this new category as well.  People may select this category of membership up to for three years each time a degree is earned.
Those that wish to participate as Individual Members can select that category if they choose.
Those interested in joining USITT or renewing their membership at the Early Career level may do so by downloading a membership application and submitting it with payment by mail or fax. New or renewing members may also sign up for the Early Career membership with their Conference registration.
During the transition from student to professional, some benefits of membership in USITT are potentially at their greatest value. By creating a middle step in the member cost, it is hoped more people will be able to retain their active membership and take advantage of all USITT has to offer.
But wait, there are benefits for all!
USITT is happy to announce that all members in the Student, Early Career, Individual, Professional, and Senior categories can now spread their membership payment over three consecutive months! These members will have the option to pay in one payment, or they may split the payment into three installments by simply checking a box on the printed membership form.
Members opting to use this benefit will have their credit card charged for one-third of the dues when they submit their membership and an additional charge each of the next two months until the fee is paid. Membership benefits will be full and active upon first payment so members can begin to take advantage of the membership fully from day one. This option is open to new and renewing members.
Those who typically renew their membership when registering for the Annual Conference will have to do two transactions because this payment option requires separate processing.
Many members have requested some type of payment plan to help spread the cost of membership out a bit, and providing this option will help fulfill that request for more than one option when paying dues. For more information about the payment plan or any of member benefits, contact Monica or Jim in the National Office.