World Stage Design
2005 Update
World Stage Design – an international exhibition of set, costume, lighting, and sound design – will be held March 12 to 19, 2005 in Toronto, Ontario, Canada, and will occur concurrently with the 2005 OISTAT World Congress and the 2005 USITT Conference & Stage Expo.
There are opportunities for many USITT members to be a part of preparing for this exciting exhibition. To get involved in making WSD 2005 a reality, join those who have already volunteered at a meeting 4 p.m. Wednesday, March 17 in room 202A of the Long Beach Convention & Entertainment Center.
While the WSD 2005 exhibition is a year away, the deadline to submit design work is just four months off – June 30, 2004. WSD 2005 is open to every set, costume, lighting, and sound designer around the globe.
Every designer in WSD 2005 will have his/her work presented in the WSD Digital Exhibition; will have those designs adjudicated by an international selection jury for possible inclusion in the WSD Gallery Exhibition; will be eligible to receive award medals and cash prizes; and will have his/her work published in both a print and a digital catalog. So enter now, spread the word, get involved, and help make the inaugural World Stage Design exhibition a great success.
To learn more, to get a copy of the entry form, or to enter online, visit the WSD website: www.wsd2005.com.
To Top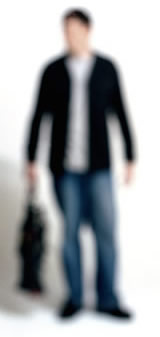 Be a World Stage Design Sponsor.