USITT is One of the Best Deals in American Theatre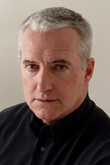 I have been fortunate to have a terrific career in the theatre; everything I have is due to the good fortune I have had in our art form.

I believe my good fortune in life requires me to give back so that others, especially young people, may benefit.

I give to "best-of-breed" organizations, and to that end, I give annually to St. Jude's Children's Hospital and to USITT.

My giving to USITT is done on two levels. First, I give annually to the USITT general fund. Then I also support the local USITT Student Chapter at UNCSA.

I am enthusiastic about USITT, and I think it is, dollar-for-dollar, one of the best deals in American Theatre.
Donors from May 16 to June 15, 2015: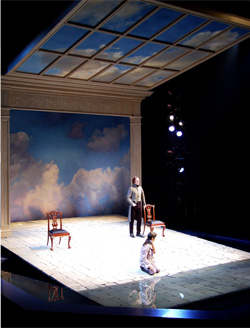 Kook Fund
Alexandra Bonds
Dennis Dorn
John Fisher
Kathleen Geibler
Andi Lyons
Sylvia Pannell
Loren Schreiber
Charles Williams
New Century Fund
Andi Lyons
Bobbi Owen
Charles Williams
New Century Fund - Diversity
Andi Lyons
Michael Mehler
Linda Pisano
Samuel H. Scripps International Fund
Alexandra Bonds
Kevin Rigdon
Loren Schreiber
USITT Fund
General Operations
Robert Auchter
William Browning
Jimmie Byrd
Daniel Culhane
Dennis Dorn
Emily Gill
David Grindle
Brent Henry
Carl Lefko
Martha Marking
Sylvia Pannell
Carolyn Satter
Robert Scales
Loren Schreiber
Sherry Wagner-Henry
Kimb Williamson
Fellows Fund
Alexandra Bonds
Robert Scales
LeRoy Stoner