News From
Around the Institute
Have you Visited USITT.org Recently?
While it is still a work in progress, USITT's new web look and feel launched in late June. There is a new member interface, new discussion forums, and a way to ask questions or see what others are asking.
This is a great way to interact with members (and those thinking about membership), share expertise, and tap into the collective experience and expertise of our more than 3,800 supporters.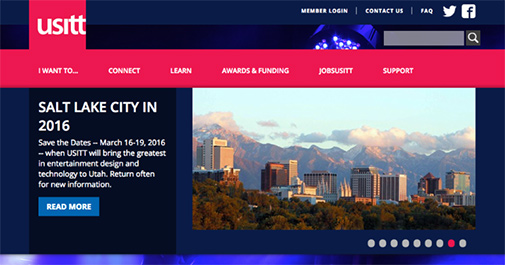 DThG Features USITT 2015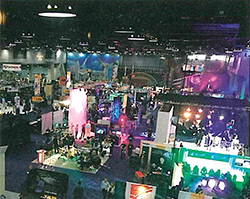 Visitors to Stage / Set / Scenery in Germany were treated to a review of the USITT Conference & Stage Expo which was included in one of DThG's publications for the event.
We are delighted that our German colleagues were able to join us in Cincinnati and participate in so many USITT activities. In return, USITT had a stand at Stage / Set / Scenery and two members presented sessions there. Josafath Reynoso, winner of the 2015 Rose Brand award for Scene Design, and Daniel Lisowski, who received a USITT grant for Demystifying Dynamic Braking Resistor Calculations, were warmly welcomed as speakers.
The Long Reach Long Riders complete their 12th annual Charity Ride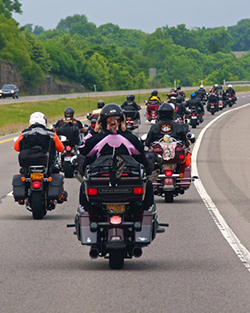 The Long Reach Long Riders are thrilled to announce the overwhelming success of their 12th annual charity motorcycle ride. The ride, which was dubbed Cruzin' the Ozarks, The Dozenth Year, by ride marshals Mark and Ali Heiser, raised over $53,000 for Broadway Cares/Equity Fights AIDS and the PLASA Foundation's Behind the Scenes program, bringing the total raised since the rides began in 2004 to $503,500.
Mark noted, "Alison and I thoroughly enjoyed coordinating the ride and discovering the Ozark Mountains. The roads, the many people we met along the way, and the shared experiences with our fellow riders will be a treasured memory for us, made all the better by the money raised on behalf of Behind the Scenes and Broadway Cares."
The riders enjoyed touring the many scenic back roads of four states; Arkansas, Missouri, Mississippi and Tennessee. The most common sights along the way were:
Live box turtles in the middle of the road
Fried Chicken
Flat armadillos in the middle of the road
Fried Ocra
Throwed (sic) dinner rolls at Lambert's Cafe
Fried Shrimp
Norse lego people claiming the land for their king
Sweet tea.
LRLR 2016: The Radioactive Ride is scheduled to start in Las Cruces, New Mexico and wander through the southwest desert, stopping in places like Los Alamos, Santa Fe, Four Corners and, possibly, Roswell. Tentative ride dates are June 4 through 12. Visit lrlr.org for updates on the 2016 ride, to join the ride or to make a donation.