News From
Contributing Members
ETC: Nick Wurzel Promoted, Products Highlighted at PLASA Focus Event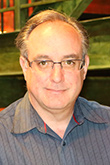 ETC's Nick Wurzel was promoted to the newly created position of entertainment national sales manager. He will oversee ETC's entertainment regional managers and be responsible for the sales territories of North and South America, Australia, and India.
"We're experiencing a ton of growth at ETC," said Vice President of Sales Mark Vassallo, "with strong sales coming from recovering markets, new market segments, and expanding product families. Nick is a great asset to have in charge of our entertainment-lighting sales group, to ensure continued growth in this market, and to take ETC to the next level."
Mr. Wurzel holds a bachelor's degree in technical theatre and economics from Lawrence University in Appleton, Wisconsin. After completing his degree, he worked as a production manager for several local theatres and was the master electrician for the Ice Capades.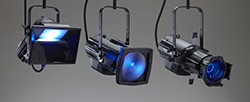 Many of ETC's LED luminaires and lighting control products – including the Source Four LED Series 2 system – made their appearance at PLASA Focus: Kansas City May 20 and 21.
Customers experienced limitless possibilities when mixing and matching Source Four LED light engines with a variety of adapters, accessories, and lens tubes. Some of the company's world-renowned lighting consoles, including the Gio lighting control system, ETCnomad, and ETCnomad Puck also were showcased with both Eos- and Cobalt-family software.
To learn more about ETC and its products, visit www.etcconnect.com.
Philips Strand Lighting: Emergency DMX Bypass Switch Simplifies Life Safety System
Philips Strand Lighting recently introduced the Emergency DMX Bypass Switch allowing control of four individual universes of DMX. This simplifies Life Safety Systems, providing emergency and panic lighting control solutions for DMX-driven house lights and all DMX controlled lighting needed for emergency and egress lighting.

"For over 100 years, Philips Strand Lighting has been leading the way in dimming controls for entertainment venues around the world," said Julie Smith, General Manager for the Americas. "Today, with so many facilities implementing entertainment lighting into their daily lives, the need for simple, powerful Life Safety Systems is imperative so that both the house and entertainment lighting can work in unison in an emergency situation."

For more information on the Emergency DMX Bypass Switch from Philips Strand Lighting, contact a Regional Sales Manager or visit www.strandlighting.com.
Creative Stage Lighting: New Rental Model Focuses on Dry-Hire Only
Creative Stage Lighting is refining its rental business model. CSL rentals will offer the most in-demand lighting equipment to the entertainment industry on a dry-hire only basis. This allows the company's rental division to provide the most technologically advanced lighting equipment and focus on service to its rental clients.
"We have learned a lot from and tremendously enjoyed our historic model," said CSL President George B. Studnicky III. "It is time for us to channel our energy and effort in the area where we excel. All of us are excited by taking this next step!"
Creative Stage Lighting will continue to distribute, support, service, repair, and manufacture a diverse product mix. It is also reducing its current rentals inventory and is accepting related inquiries.
Production Resource Group: Inaugural Summit Marks Alliance's First Anniversary
Production Resource Group (PRG) concluded the first PRG Alliance Summit April 16 during the Prolight + Sound 2015 trade fair at the Festhalle Messe Frankfurt in Germany.
This was the ideal event to bring together the PRG Alliance members. There were 28 countries represented by 65 attendees at the Summit. The PRG Alliance was launched at Prolight + Sound 2014.
"This is a milestone for the PRG Alliance," said Tom Van Hemelryck, director. "In just one year, 13 of the world's most highly regarded technical event production companies have joined. They bring to the PRG Alliance a tremendous depth of expertise, a commitment to customer service, and a global breadth of coverage that is unequalled in our industry."
The event was an opportunity for the Alliance members to network as well as attend meetings about new developments, learn about PRG business insights, and participate in discussions about the future of the industry. A highlight was the Market Trend panel sessions with Valerie O'Keeffe, CEO from Brighter Than The Sun; Designer Koert Vermeulen, founder of ACT Lighting Design; Remi Oerlemans, chief creative officer at DVP Event Marketing; Executive Producer Ben Hawkins from George P. Johnson; Production Manager David Wright; and Nick Eltis, senior technical director for the European Games Baku 2015.