News & Notices
Hong Kong to Host OISTAT Lighting Design Symposium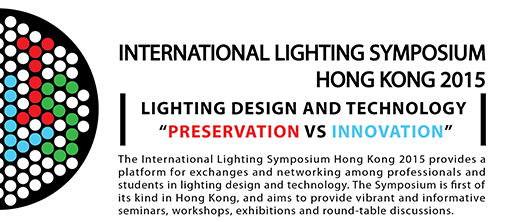 Now that the PQ is over, lighting designers are looking forward to the International Lighting Design Symposium to be held in Hong Kong September 29 through October 4.
The organizers, the Hong Kong Academy of Performing Arts and the Hong Kong Association of Theatre Technicians and Scenographers, have just announced information about the event. In addition to Jennifer Tipton from the United States, keynote speakers will be Sha Xiaolan, the Chinese lighting designer for the Beijing Olympics, who is currently working on significant architectural projects in addition to his theatrical projects; and Lee Zen Chien, the Taiwanese lighting designer for open air arena events as well as award-winning theatrical production in Asia.
Other highlighted conference presentations include John A. Williams from Hong Kong talking about the Hong Kong Victoria Harbor show "Symphony of Lights," and Danish lighting designer Jasper Kongshaug talking about new color control technology for LED fixtures. Dawn Chiang will discuss lighting for Broadway. The symposium will include attendance and back stage tours of the Hong Kong Sky 100 observation deck, Hong Kong Disneyland, and Macau production of "House of Dancing Water." Visits are also planned to "The Peak" 1,800 feet above Hong Kong, the Tai O fishing village built on boats and stilts, and the Big Buda and Po Lin Monastery.
This symposium has dual tracks, one aimed at students and one for professionals. The international gathering is an extraordinary opportunity to gain knowledge about lighting from an Asian perspective.
Total cost for the symposium and local travel to theater venues, Macau and theater performances, and back stage visits will be about $300 US. USITT members will receive a 10 percent discount as OISTAT members. Students will receive a 30 percent discount. Full details and registration will be announced soon and be available at www.hkatts.com.hk.