News & Notices
Announcements
Still Time to Attend Costume Symposium in NYC
An updated, more detailed schedule and list of presenters is now available for the 2015 USITT Costume Symposium - The Changing Scape of the Costume Business – Behind the Scenes in New York City July 30 to August 1, 2015. See complete information at http://www.usitt.org/costume15. Jeanette Aultz and Amanda Whitfield will host the event for the Costume Design & Technology Commission.
Although the early deadline is May 1, registration will continue through May. Special hotel room rates have been negotiated at the historic New Yorker Hotel for Symposium participants. Reservations can be made here.
Pilbrow to Present for Keynote at PLASA Focus: Kansas City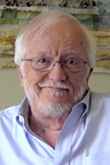 PLASA Focus: Kansas City's Professional Development Program will kick-off 9 a.m. May 20 with a keynote by Richard Pilbrow, renowned lighting designer and founder of Theatre Projects.
The presentation entitled "Light and Theatre – Epidaurus, the National Theatre to Kansas City," is sponsored by Group One's Elektralite. Mr. Pilbrow, a USITT Fellow, will take the audience around the world from the National Theatre in London, currently celebrating its 50th anniversary, to the Kauffman Center for the Performing Arts in Kansas City, which opened in 2011.
"This talk is a personal viewpoint of life in the theatre over 50 years," explained Mr. Pilbrow. "It discusses the remarkable changes in stage lighting, theatre technology, and theatre architecture. I've been incredibly lucky and have combined the life of lighting designer, entrepreneur—founding Theatre Projects in 1957—West End theatre, film and TV producer, theatre design consultant, and author."
PLASA Focus: Kansas City's Professional Development Program is free to attend (space permitting) and includes an engaging and must see line-up. Register today to secure a spot and receive the latest scheduling and show updates.
More than 50 leading manufacturers, distributors, and dealers will be on hand to demo the latest entertainment technology for theatre, concerts and touring, themed entertainment, houses of worship and more.
O'Quinn to Retire as American Theatre Editor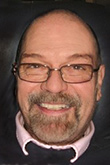 Jim O'Quinn, founding editor-in-chief of American Theatre, will leave the post in August. A national search for his replacement has begun.
"I'm clearly retiring from this job of a lifetime, but by no means am I retiring from the theatre field," said O'Quinn. "I expect to be writing regularly, probably more regularly than I've been able to in the past, for American Theatre, and to continue working with writers and artists across the country and around the world."
Hired by Theatre Communications Group in 1982 to edit what was then its newsletter, Theatre Communications, Mr. O'Quinn launched the monthly magazine American Theatre in April 1984.
Teresa Eyring, TCG's executive director, said, "It is a testament to Jim's talent and tenacity that our field has a 30-year-old, nationally and globally distributed magazine, illuminating the work of our theatres and artists. With the new online version of AT joining the print version, he leaves the magazine well-positioned for ever increasing value and success."
Mr. O'Quinn was instrumental in developing the Jerome Foundation Writers Fellowships, which nurtured dozens of early-career arts writers. His work at American Theatre was recognized with two National Magazine Awards for Editorial Excellence (2001, 2002) and an Excellence in Editing Award for Sustained Achievement from the Association of Theatre in Higher Education (2010).
In theatre, O'Quinn is the author and composer of a children's opera, The Littlest Emperor, which was produced at the Contemporary Arts Center of New Orleans in 1978, and was music arranger for a series of acclaimed children's theatre productions at Le Petit Theatre du Vieux Carré.
TSP Volunteers Honored in Cincinnati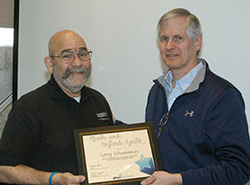 PLASA's Technical Standards Council announced the recipients of the second annual Above & Beyond Awards designed to recognize outstanding Technical Standards Program volunteers.
The awards for service in 2014 were presented to Eric Johson, Jason Potterf, Richard Nix, and Larry Schoeneman at the USITT Annual Conference & Stage Expo in Cincinnati, Ohio.
Mr. Johnson (Control Protocols Working Group) was nominated as "a rare treasure who can present the most complex subject in a manner that allows the novice to understand..." His involvement in the CPWG's "Plugfests" has allowed him to offer offer valuable assistance to attendees.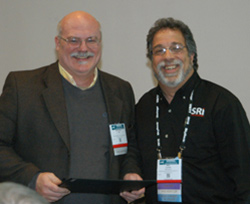 Mr. Potterf (Control Protocols Working Group) was cited for being instrumental in developing the E1.33, Transport of ANSI E1.20 messages in an E1.31 Environment as well as assisting in the organization of web conferences for the Control Protocols Working Group and its task groups.
Richard Nix of Entertainment Structures Group (Rigging Working Group) was nominated for his work for the Rigging Working Group, the E1.4-1 Manual Counterweight Rigging Task Group, and the Stage Lifts Working Group.
Mr. Schoeneman of Designlab Chicago (Technical Standards Council) was recognized for his efforts to bring in financial support for the Technical Standards Program, which is dependent on funding from the industry to carry out its work.
The awards celebrate volunteers who have made a significant contribution or effort that advances the Technical Standards Program, with nominations made by peers within the Technical Standards Program.