News & Notices
ASTC Meets, Accepts Member at USITT
The annual meeting for 2015 of the American Society of Theatre Consultants (ASTC) was held March 21 at the Duke Energy Center in Cincinnati, Ohio in conjunction with the USITT Annual Conference & Stage Expo.
A new ASTC board of directors and officers were elected as well as a new full member accepted.
Peter Rosenbaum will now serve as president with Chip Ulich serving as vice president. Returning as secretary/CFO is R. Duane Wilson. These officers also serve as board members with the addition of directors Scott Crossfield, Ed Kaye, Mike McMackin, and Peter Scheu.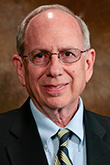 ASTC also announced that D. Andrew Gibbs has been admitted into membership after having demonstrated a broad range of capabilities and experience necessary to fulfill the ASTC requirements.
Mr. Gibbs is the principal theatre consultant at D. A. Gibbs Associates and serves as professor emeritus, Department of Theatre, University of Arkansas at Fayetteville. Through his over 30 year career, he has served as a theatre consultant for such projects as Fayetteville High School for Performing Arts Center, Arkansas State University - Mountain Home Center for Community Development, and the First United Methodist Church in Shreveport, Louisiana.
A theatre consultant is a professional advisor who provides guidance, advice and support to owners and design teams for the planning, design and equipping of theatres, concert halls and other types of facilities used for public assembly and presentation of the performing arts. ASTC was founded with the mission to establish and maintain best practices within the theatre building design industry. As professionals, ASTC members have individual and collective interests in providing unbiased, functionally sound and practical consulting and design services to owners, users, architects and engineers on performance and assembly facilities.
More information can be found at www.theatreconsultants.org