News & Notices
Chris Wood To Receive 2015 Usitt Rising Star Award Sponsored By Ldi/Live Design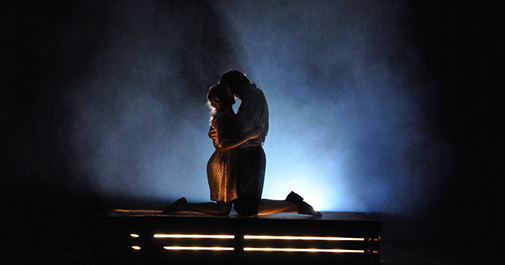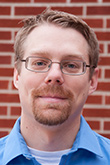 Chris Wood, a freelance lighting and sound designer, is the winner of the 2015 Rising Star Award sponsored by LDI/Live Design and given annually at USITT to a young designer in the areas of scenic, lighting, sound, or projection design, or the convergence of these design disciplines. The Rising Star Award is presented to young professionals in the first four years of their careers after completing their highest academic degree. Sponsored in perpetuity by LDI/ Live Design, with the first Rising Star presented in 2005.
Mr. Wood (www.chriswoodld.com) works in a variety of entertainment styles including concert, corporate, theatre, and opera, and indicated he "enjoys creating a unique style that is exciting and supportive of the production." He has a passion for designing for new plays and musicals, and recently had the opportunity to design at the Utah Festival Opera & Musical Theatre (UFOMT) and Indiana Festival Theatre.
In August 2013, he designed lights for Tuning In, a new musical written by Larry Kass and directed by George Pinney. Additional premiere credits include The Rockae, Charlie's Wake, The Birds, and Wizard of Wall Street. He also designed sound for a new play called Death By Design: A Comedy With Songs And Murder written by Rob Urbinati.
Since graduating from Indiana University, Mr. Wood has served as assistant lighting and sound professor at Millikin University, and as a guest lecturer and adjunct in both sound and lighting design at the University of Nebraska at Omaha. He constantly maintains mentorships with students and young professionals, helping them on their creative paths.
David Grindle, executive director of USITT, says, "This award continues to draw outstanding talent, and we are glad to recognize Chris for exceptional work. Previous Rising Star winners like Sean Savoie continue to rise and make an impact on entertainment design across the spectrum."
"We are particularly pleased to congratulate this year's winner, Chris Wood, for his work in both lighting and sound design," says Ellen Lampert-Gréaux, Live Design's creative director. "He joins a group of very talented past recipients working in all areas of design, and he certainly fits the role of a talented young designer."
"It has been my privilege to have Chris as my lighting designer for the past two summer seasons at Utah Festival Opera and Musical Theatre," says technical director Steven Workman, who nominated Wood for the award. "Chris embraced the challenge of designing all four of our summer repertory productions and maintained a high production standard for each individual show while simultaneously balancing the use of a rep plot. It is my honor to nominate Chris for his exceptional work and willingness to go the extra mile."
The 2015 Rising Star Award will be presented in March 2015 at the USITT Annual Conference and Stage Expo in Cincinnati, Ohio.
Past Recipients
Recent winners include:
2014 Janie Bullard, sound designer
2013 Aaron Porter, lighting designer
2012 Jason Simms, scenic designer
2011 Daniel Brodie, projection designer
2010 Ben Pilat, lighting designer
2009 Sean Savoie, lighting designer
2008 Elisheba Ittoop, sound designer
2007 John Horan, lighting designer
2006 Justin Townsend, scenic and lighting designer
2005 Kelly Hanson, scenic designer
See all the past recipients here »