News & Notices
Costume Exhibit to Open in Moscow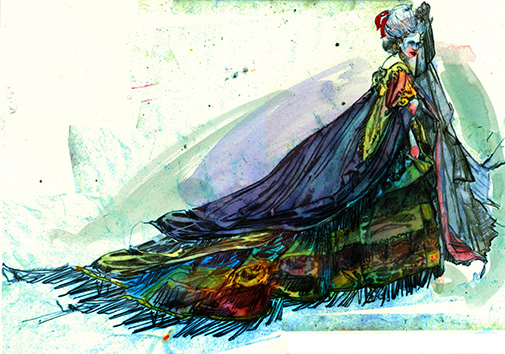 Costume Design @ the Turn of The Century, the most comprehensive international costume design exhibit ever curated, will open in June and coincide with PQ 2015. Designs will be exhibited in the galleries of the A.A. Bakhrushin State Museum in Moscow, Russia.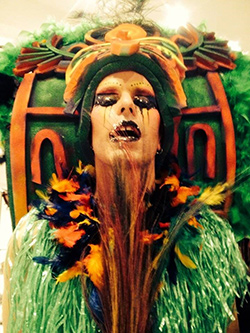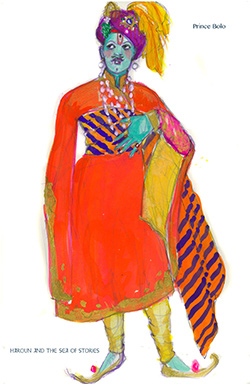 The Bakhrushin Museum, considered Russia's foremost stage museum, has the largest collection of theatre art in Russia and is well known around the world. The exhibit will be presented in at least six of the Bakhrushin galleries throughout Moscow. USITT member Igor Roussanoff is collaborating with the director of the Bakhrushin, Dmitry Rodinov, to organize this extensive multi-country collection conceived to represent seminal costume designs between 1990 and 2015. The 24 countries represented include the United States of America, Japan, Hungary, Finland, The Netherlands, Australia, Spain, Venezuela, Italy, Serbia, Belgium, Slovakia, Pakistan, Brazil, United Kingdom, Denmark, Russia, Canada, Czech Republic, Ukraine, Mexico, Germany, and Poland.
The exhibit website is at www.worldcostumedesign.com.
Curators from each country are reviewing submitted designs. Those selected will be sent to the museum for final curation. USITT members Susan Tsu, Laura Crow, and Alexandra Bonds served as curators for entries from the United States. Among the designers advanced to Moscow are two of the costume designers honored by USITT monographs, Willa Kim and Carrie Robbins. Both award-winning designers are known and admired for their costume designs on Broadway and in regional theatres.
Others whose costume designs are being considered are: Marianne Custer, Judith Dolan, Deborah Dryden, Joel Ebarb, Connie Furr-Soloman, Raphael Jaen, Jenny Kenyon, Wendy Meaden, Susan Mickey, Michelle Ney, Sabrina Notarfrancicso, Linda Pisano, Kristina Tollefson, and Nic Ularu.
Participation in this international exhibit reflects the mission of USITT to provide members with access to opportunities on the global stage.