News & Notices
Now Accepting Submissions for the Scenic Design Compendium Volume 2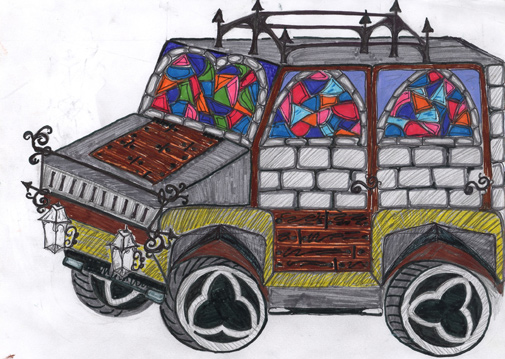 "My copy of the first edition of the Projects for Teaching Scene Design: A Compendium is dog-eared and my go-to source when I am planning my courses for the next semester," declares Tammy Honesty.
One of her favorite exercises is The Intentionally Anachronistic Design Project which cleverly introduces researching the ornamentation of a time period and an everyday object. It's like a Glee mash-up. The students learn a valuable lesson about how to research, synthesize the research, and apply it in a creative way.
Class projects that are successful, effective, and clever in teaching scenic design projects are being sought for the upcoming edition of the second volume of Projects for Teaching Scene Design: A Compendium. To submit a project, completing the online form.
Submissions will be selected based on clear outcomes or learning objectives, uniqueness, or the new twist on an old favorite. There will also be a section of old favorites from the first volume and a makeover section of how those projects from the first volume have grown and morphed over the years to meet the changing needs of the students.
The final product is intended to be available both as a hardcopy in a three-ring binder at the USITT Bookstore at the conference as well as a print on demand/downloadable option throughout the year. Ideally, there will be photos of examples. A panel of editors will review projects. Final submissions will be accepted in March.
Additional questions can be directed to the panel of editors (Tammy Honesty, Gion DeFrancesco, and Brian Ruggaber) at usittscenicdesigncompendium@gmail.com