News From
Around the Institute
USITT Goes Mobile with New App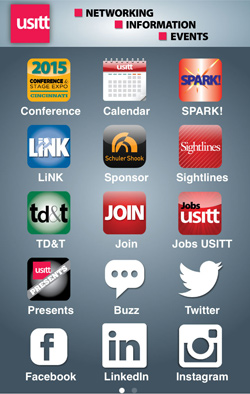 Because of our great success with the mobile app for the Annual Conference & Stage Expo, we've created a new app that shares information year-round.
USITT 365 is available for most mobile technologies, from iPads to Androids, and is available from links at usitt.org/mobile. Sponsorship from Schuler Shook theatre planners and lighting designers is making the USITT 365 app possible. Anyone who has used the app for past conferences should download the new USITT 365 version, and it will update automatically each year.
We thank Schuler Shook for partnering with us to make this a reality.
Those who download the app can find connections to USITT's ongoing programming and information streams, including the next USITT Presents session in Nashville in August, the latest issue of TD&T magazine online, new job postings, and news about the Annual Conference to be held in Cincinnati in March 2015.
As always, there is no cost for the app on any platform.
Work Provides Advice on ALD Success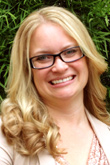 Congratulations to Anne McMills on the recent publication of How to Be a Great Assistant Lighting Designer? Thick Skins, Restaurant Tips and Meticulous Note Taking Are All on the Checklist.
The working day of an assistant lighting designer can be varied and demanding. What better way to outline a successful path than with Ms. McMills' multifarious guide to the profession: The Assistant Lighting Designer's Toolkit, available now from Focal Press. Advice on being a successful assistant lighting designer is sparse, and Ms. McMills's work provides information ALDs need to know before working on their first major show.
Contributing lighting designers and associates include: Ken Billington, Vivien Leone, Jason Lyons, Richard Pilbrow, Ken Posner, Philip S. Rosenberg, Hugh Vanstone, and Andrew Voller.
For more information on The Assistant Lighting Designer's Toolkit, visit: www.aldtoolkit.com.