News & Notices
Google Glass, Social Media Topics for Spark!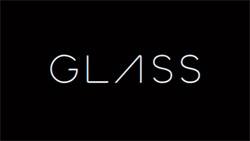 What place do Google Glass, social media, and smartphone apps have at live performances?
That's a hot question for Spark!, the Entertainment Innovation Symposium USITT will hold September 7 to 9 at the University of North Carolina School of the Arts in Winston-Salem.
The two-day forum will bring creative thinkers from the worlds of technology and live entertainment together to explore how new innovations can benefit the performing arts industry.
Spark! registration is now live. Register here.
Thomas Rhodes, a Google Glass explorer and development manager for Fort Worth Opera, will be among the presenters. His field studies of Glass in live performance recently led to the first opera production for Glass users -- a June 19 performance of Pygmalion by On Site Opera in New York. The libretto was available from a Glass app devised by Figaro Systems, maker of the seatback supertitle software used at the Metropolitan Opera. This will be followed by a second Glass supertitle test at Wolf Trap Opera during its performance of Carmen on July 25.
Kim Scott of Cirque du Soleil and Company Manager for CRISS ANGEL BeLIEve, looks forward to discussing the topic. While Cirque du Soleil currently does not allow recording devices including Glass during their Las Vegas shows, there are discussions about how to implement them.
"We have always wanted our shows to be an escape for our guests, and now with the ever-changing world of technology and communication, we want to inspire them to share their experiences," she said.

Typically, the sharing has occurred outside the theatre doors. However, at the conclusion of CRISS ANGEL BeLIEve, the audience is encouraged to take out their smartphones or other recording devices and post their pictures on social media. "Criss's fans are extremely loyal to him, and we want to ensure that they have this opportunity. It works great for us at BeLIEve and I look forward to seeing how it can work at other shows," Ms. Scott said.
Other exciting Spark! topics include:
The use of 3-D holographic technology in Cirque's Michael Jackson One show and at the recent Billboard Music Awards -- both of which were unsuccessfully sued by tech companies claiming they held patents to the process. A judge's ruling allowing use of the technology opens the door to more advanced uses in live entertainment, and maybe more legal battles.
The potential impact of social media on live performance programming. Is it in a show's best interest to allow tweeting, Snap-chatting, and Instagramming during performances? "Should live entertainment be influenced by social media, or should new forms of live entertainment be created to support the use of social media?" Ms. Scott asked.
The three-day Spark! Symposium invites attendees to experiment with new innovations like these – and others still in development – in hands-on "Exploration Sessions," and then break into "Spark! Sessions" led by innovators to brainstorm implications for the live entertainment industry.
Tupac Martir, the brain behind Britain's Satore Visual Design Studio, has signed on to help lead Spark!
Mr. Rhodes said in the case of Google Glass, new uses for the technology will move as fast as availability and willingness allow. He and his fellow Explorer, Samuel Allen of Austin, were beginning field tests of Glass when Opera America did a story on their Glass Explorer project last fall.
"Three days later, Eric Einhorn of On Site Opera contacted me about using Glass to project supertitles for a live production," Mr. Rhodes said.
He said he got the idea for the project as soon as he heard about Google's Explorer program in early 2013. He presented his findings at the International Society for the Performing Arts Congress in New York City in January, and he just presented a second study on how wearable technology will impact performing arts venues in London.
For Spark!, he said he will explore "what head-mounted displays will look like in the future for all aspects of our theatres," he said.
"There will be Front of House uses for our ushers, audience use during the performance, onstage use by performers, and backstage use for all our technical people," he said.
Of course, there will be resistance from all of the above, he added. "I've been really happy about all the people excited about this, but there's also been a lot of pushback," he said. "A lot of it has to do with the privacy issue, and that's something our industry will need to address."
"Are we going to be the old-fashioned art scene that everyone expects, or are we going to be fearless?" he added. That's another question sure to come up at Spark!