News & Notices
Rising Star Nominations Open July 1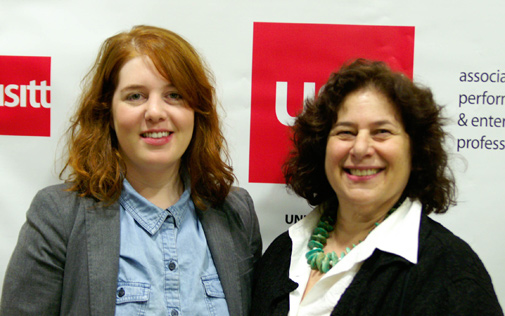 USITT likes to think its annual Rising Star Award is a predictor of future fame. On May 19, Justin Townsend provided proof of that when he won the 2014 Obie Award for Sustained Excellence in Lighting Design.
Mr. Townsend was 31 when he became the second Rising Star in 2006. The award, sponsored by USITT and Studio Live Design, recognizes a young scenic, lighting, sound, and/or projection designer whose work shows extraordinary achievement.
Members can submit nominations for the 2015 Rising Star Award here.
Rising Star nominations are open July 1 to August 15. All nominees will be invited to submit resumes, recommendations, and samples of their work for consideration by a panel of industry leaders.
Nominees must be in their first four years of professional work following completion of their highest degree. The winner receives a $1,000 cash prize from Studio Live Design, free one-year membership in USITT, and free registration to USITT's 2015 Annual Conference & Stage Expo March 18 to 21 in Cincinnati, Ohio.
Ellen Lampert-Greaux , creative director for Live Design, said Mr. Townsend won the award in 2006 as a scenic, lighting, and sound designer who had received his master's degree from the California Institute of the Arts.
"[He] is a perfect example of someone who really stood out as a young designer," she said. "It has been wonderful watching him mature into a leading designer, whose recent Obie confirms his talent."
Other Rising Stars include Sean Savoie (2009), now production manager and resident lighting designer for Washington University in St. Louis, Missouri; Ben Pilat, lighting supervisor for the Los Angeles Ballet; and projection designer Daniel Brodie, whose firm, Brodie Graphics, has designed for Kanye West, Jekyll & Hyde the Musical, and Bonnaroo Music and Arts Festival.
The 2014 Rising Star, Janie Bullard, moved directly from getting her master's at the University of North Carolina School of the Arts to New York City, where she's currently designing sound Off- (and Off-Off-) Broadway and for the Midtown International Theatre Festival, the Ice Factory 2014 summer theatre festival, and others.
Help USITT find the next Rising Star!  For more information and to nominate someone for this and other awards, visit www.usitt.org/awards.