News From
Contributing Members
Rose Brand: Three Join Rose Brand
Three people were recently added to Rose Brand's staff.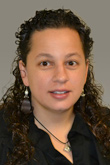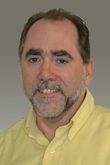 Nicole Kerrigan joins the sales team in the New Jersey office. She has more than a decade of experience working on entertainment and event production. Prior to Rose Brand, She spent many years as a project manager at Global Scenic Services, Showman Fabricators and other organizations. Notable projects include set development for ABC Eyewitness News in New York City and the Fox News Presidential Debates, as well as exhibit space and branded office environment development for Chicago Bears Halas Hall. Ms. Kerrigan's education includes a BFA from SUNY-Purchase.
Tom Sullivan joins Rose Brand as a senior project manager in the New Jersey office. His background includes 16 years at Hudson Scenic Studio where he was the engineering department manager working for Broadway productions and other entertainment venues. Recent projects included the Tony Award-winning set for Matilda, Motown the Musical, the United Kingdom and Australian Tours of The Lion King, The Master Builder at BAM, Assembled Parties, and The Guardsman at the Kennedy Center. He also worked as the assistant technical director at the Metropolitan Opera for nine seasons and the Julliard School. Mr. Sullivan is an adjunct professor at Purchase College Conservatory of Theatre Arts and Film in Purchase, New York. He has an MFA in technical design and production from the Yale School of Drama and a BA in fine arts from SUNY- Albany.
Kevin Twomey was named technical projects manager in the Los Angeles, California office. His background includes over 10 years in technical production in both theatre and feature films. Some of his more notable projects include the touring productions for The Wizard of Oz, Grease, and Miss Saigon, as well as the feature films The Hunger Games, We're The Millers, and The Host. He has a BA in fine arts from Boston University.
ETC: Control Systems Make European Stages Sparkle
Two European theatres – the National Theatre in London and the Munich Opera Festival – recently upgraded and use ETC products.
In 2009, with its lighting rigs growing increasingly complex and more diverse, the National Theatre in London decided to put several just-launched ETC Eos desks in the driver's seat on its three stages. The staff quickly became dedicated to the Eos family of controls, adding Gio and Ion over the years. When ETC debuted the Eos Titanium (Ti) desk – with even more powerful hardware and software than its predecessor – there was no question that the National would upgrade. The Ti desks are already controlling shows in the National's Olivier and Lyttelton theatrical spaces, following a seamless transition from the classic Eos consoles.
This year's Munich Opera Festival kicked off with spectacle. Richard Wagner, Giuseppe Verdi, and the Bavarian State Opera all celebrate their 200th birthdays in 2013. As a result, the Opera staged Wagner vs. Verdi, a playful competition in which the two great composers meet each other as giant marionettes in the plaza outside the Bavarian State Opera House. A new ETC Gio lighting control desk was used for the open-air festival.
For more on ETC and its products, visit www.etcconnect.com.
City Theatrical: Free Webinars Highlight DMX Features
There are three City Theatrical free webinars on wireless DMX still scheduled.
SHoW DMX Neo onTuesday, October 29 at 11 a.m. EDT, will demonstrate how to set up a complex, multi-universe, wireless DMX system and tune it to meet the needs of a professional show.
Register for this webinar
SHoW DMX Vero and Vero Net, on Tuesday, December 10 at 11 a.m. EST will show how to set up a permanent outdoor architectural wireless DMX system.
Using Specialized Antennas With Wireless DMX, on Tuesday, January 7 at 11 a.m. EST covers using specialized antennas with wireless DMX to improve shows and installations.
All webinars require registration.
For more information on SHoW DMX products, click here.
Meyer Sound: Company
To celebrate its 40th anniversary, the Telluride Film Festival debuted a new Werner Herzog Theatre for this year's festivities in the Colorado ski town. Movie screenings at this 650-seat theatre were heard through a cinema system from Meyer Sound, a festival sponsor for the third consecutive year. The 2013 Telluride Film Festival ran August 29 to September 2.
More information about Meyer Sound is available at 510-486-1166; e-mail: winnie@meyersound.com or by visiting www.meyersound.com.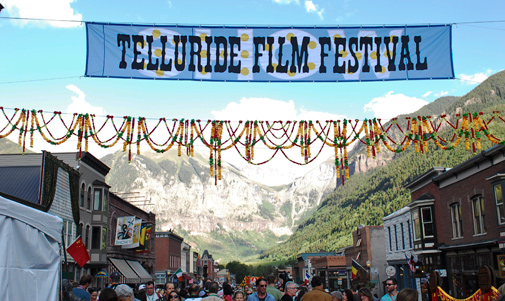 Creative Stage Lighting : Lights Camp Bisco 2013
Creative Stage Lighting recently provided lighting crew and equipment for the Camp Bisco music festival at the Indian Lookout Country Club July 11 to 13. The festival featured performing such artists as Passion Pit, STS9, Boys Noize, Squarepusher, and The Disco Biscuits.
Creative Stage Lighting provided stage and lighting equipment for the two main stages. Creative Stage Lighting crew included crew chief Kevin Parsley and lighting technician Jessica LaPoint. Other crew included Gregory Wershing and Evan Miller.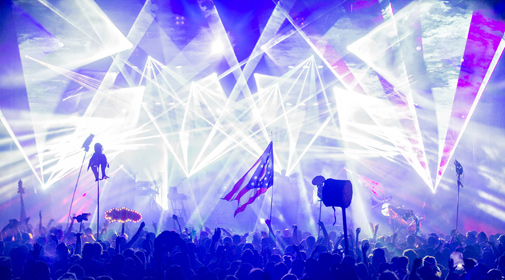 PLASA: Name Rock Our World Awards Finalists
PLASA announceed eight finalists in the sixth annual Rock Our World Awards, to be presented at the PLASA Cocktail & Awards Reception at LDI 2013. The Rock Our World Awards were created to honor ground-breaking achievement by PLASA members and to acknowledge the genius of both the creator of the technology and the designer or integrator who applies it in a real world environment.
The finalists for the sixth annual Rock Our World Awards are: GBLOCK - Gallagher Staging and Productions, Inc.; GCT (guy cable tensioner) - TOMCAT USA; Mbox Extreme Media Server as used on Oblivion - Production Resource Group; TiMax2 SoundHub and TiMax Tracker - Out Board; AsteraTouch - Astera LED-Technology; dmXLAN v4 Software - ELC Lighting; Royal Opera House Muscat - Theatre Projects Consultants; and London Olympics Opening Ceremonies.
Winners will be selected by a panel of industry judges and will be announced at the PLASA Cocktail & Awards reception on November 21. Reservation forms are available here.