Conference & Stage Expo
When It's Time to Change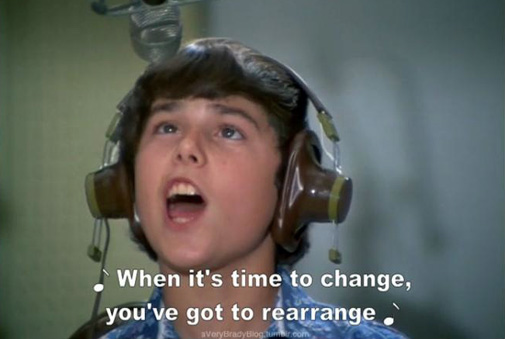 When Peter Brady sang those magical notes on the Brady Bunch, he told a generation that nothing stays the same forever. At the Stage Expo, that cannot be truer. The growth and development of USITT has been talked about, and we are already working on its future.
This year at Stage Expo in Fort Worth, there will be even more changes from last year's event. The biggest change will be the disappearance of the USITT Booth and bookstore. Don't worry; it's not leaving the show. Rather, it will be located in the lobby area where it will be open for business a day earlier. A TD&T Café will be outside the bookstore, providing a space to grab a cup of coffee and sit and catch up with colleagues.
Much of the college and professional recruiting that has been done at the Stage Expo has taken place wherever space was available (banquet tables, networking lounges, the exhibitor lounge, etc…). To address this, "Interview Alley" will allow companies to get away from the noise and excitement of the floor and conduct interviews in a professional environment.
For the first time at the Stage Expo, USITT will feature an International Pavilion. USITT has been working around the country and now the world to connect our membership with other professionals and institutions including PLASA, DTHG and the Palm Expo overseas. This year, the Pavilion will allow those and other international associations to discuss opportunities for USITT members to work and connect in their countries as well as discuss distribution for corporate members. (See International Pavilion)
An exhibit similar to the Cobalt display last year in Milwaukee (which featured 180 feet of backdrops from a variety of shows) will be hanging in Fort Worth. Submission winners will showcase their backdrops. Want to participate? Submissions are being accepted now for next March.
Fort Worth will have other areas and items like publication bins with industry magazines, the USITT Give-A-Way, and the Innovation Gallery & Stage. There will be an entrance from Stage Expo to the Sound Lab, where participating companies will give presentations throughout the event.
Mike Seaver, as Peter Brady, showed that everyone goes through Growing Pains. This year's Stage Expo will show that those pains are well worth the effort!