News & Notices
Seek Entries for Tech Expo 2013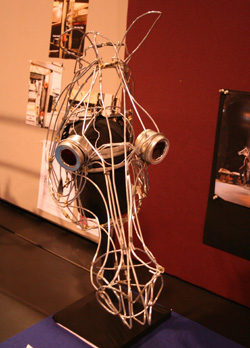 Interested in submitting an article for the 2013 Tech Expo? It is time to look back on the past years of production challenges and pick one or more that are the most accomplished or the most interesting to write about and share with the rest of USITT. The entries can come from all areas of production. They can be extravagant solutions to specific production needs or simple devices for any shop or backstage. Successful Tech Expo entries have explored new technologies, new materials, and creative uses for materials that are already in everyday use for production.
Those new to the submission process for Tech Expo shouldn't let it stop them. Along with the registration form is an instruction sheet to help with length and form of the article. Any of the Tech Expo committee members or Rob Kerby (kerbyr@nku.edu) can be contacted directly with questions. The committee is looking primarily for the quality and innovation of the idea as much as the writing and documentation of the solution. If selected, a text and graphics editor will be assigned to the entry and will work with the author to get everything ready for publication. Along with having the entry published in the Tech Expo Catalog, authors will have the opportunity to display the solution at the 2013 Annual Conference & Stage Expo in Milwaukee, Wisconsin.
Selection for the Tech Expo can be instrumental in securing funds for conference attendance and in matters of promotion and tenure through the publication of articles. The deadline for submission is Friday November 2. The November deadline will be here very quickly, so download and read the application soon.