News From David Grindle, USITT Executive Director
A New Start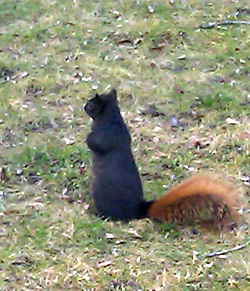 Spring! The season of new birth and freshness, the time we look forward to each year.
Right now it is theatre spring time!
No, I'm not completely at a loss after living in Syracuse for two years; August really is the start of the new theatre season, so it is spring.
New shows coming to life, new staff members joining the company, people starting at a company for the first time or returning from a break, working or not.
For those in the academic world, there are new students and familiar faces returning to campus. In the business world, new employees have been settling in. It is spring!
So celebrate.
One of the great joys of our industry is that we work closely together, intensely producing shows and creating magic. We go away from each other and come back together with renewed vigor to create again.
Here at the National Office, we have new things for the spring, too. We are busy adding new features to the website which are about to spring forth. Forums, online directory for members only, and the ability to update your member record without calling the office are all part of the new blossoms for USITT.
Enjoy our theatre spring.
New seasons are exciting and bring so much to look forward to. Enjoy the months to come!