News & Notices
Theatre Architecture Awards Deadline September 1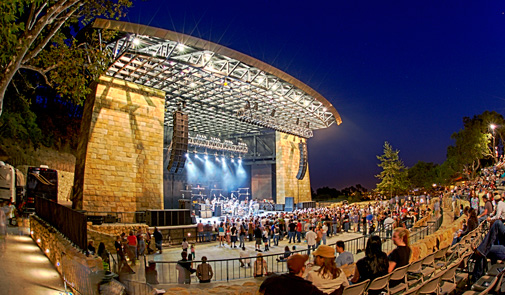 Three leading architectural and theatrical design professionals will serve as jurors for the 2013 United States Institute of Theatre Technology (USITT) 2013 Architecture Awards program.
Nominations forms are now available online for these prestigious awards, which is now in its twentieth year. For complete information on the awards process, a brochure is also available on the page.
For almost two decades, USITT's Architecture Awards have recognized performance space projects that demonstrate design excellence and the ability to resolve aesthetic, regulatory, technical, and operational challenges for old and new theatres. Past winners have come from across North America, Europe, and Asia. A list can be found here.
Jury members for 2013 are Timothy Hartung, FAIA, one of the awards' founders; William, Murray, AIA, and Dawn R. Schutette, AIA, LEED AP. Architects or project owners from anywhere in the world may enter one or more submissions. Entries for the juried award may be for a project of any size or location -- renovation, reuse, or new -- but construction must have been completed after January 1, 2003.
The jurors will evaluate each entry on creative image, contextual resonance, community contribution, explorations in new technologies and functional operations of backstage and audience spaces.
The awards will be presented at the USITT Annual Conference & Stage Expo in Milwaukee, Wisconsin. They will also be discussed in a special session of the Conference.
The submission deadline for the awards is September 1, 2012.
For more information and an entry form, e-mail Shannan Hoerger at shannan@.usitt.org, call 800-938-7499, ext 101, or check the USITT web page.