News & Notices
New Presenters and Sessions at Innovation Conference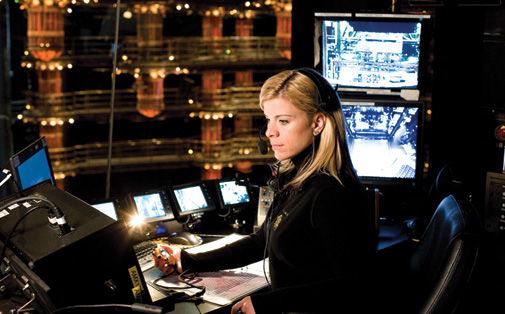 The 2012 Entertainment Innovation Conference at the University of North Carolina School of the Arts has added Tectonic Theatre Project, arts marketing expert Trevor O'Donnell, and M.A.C Cosmetics to its panel of presenters. Also added are sessions led by Cirque du Soleil technical partners in the fields of multi-media and lighting, production and talent management, and safety; and OSHA preparedness and best practices in the entertainment industry. To see a schedule of the event, to be held September 6 to 8 in Winston-Salem, North Carolina, click here.
Registration is now open. Visit eic.uncsa.edu for registration and information. USITT members receive at 10 percent discount on conference registration fees. For questions about the conference, e-mail eic@uncsa.edu.
Members of Tectonic Theatre Project, the award-winning theatre company (The Laramie Project; I Am My Own Wife) that develop innovative theatrical events in creative collaboration with writers, designers, and actors to create work that focus on all theatrical elements, will lead three sessions. Highlights include "Moment Work" with insights into the working methodologies and techniques used by the company to explore theatrical exploration and invention; "New Methods of Theatre Making," which looks at the development of story origination with innovative viewpoints for expansion into entertainment and theatre; and "Integration and Intersection," an interactive session with the company and other innovators in entertainment technology to explore the contributions of developing technologies in new work for theatre.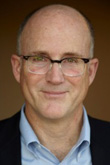 Mr. O'Donnell specializes in the development of new audiences, new messaging models, and new sources of earned revenue for fine arts, performing arts, and stage entertainment. He has worked with the best in the entertainment industry including Disney Theatrical Productions, Cameron Mackintosh, Cirque du Soleil, the Music Center of Los Angeles, Center Theatre Group, Symphony Space, Blue Man Productions, Broadway's Nederlander Organization, and numerous Broadway shows and arts organizations. Mr. O'Donnell will lead a session exploring how the entertainment industry can rethink and innovate its marketing strategies to be as compelling as its performances, exhibits, and experiences. He is the author of the new book, Marketing the Arts to Death: How Lazy Language is Killing Culture.
M.A.C Cosmetics and Senior Artist Victor Cembellin will lead a session on "The Arts of M.A.C Cosmetics." Mr. Cembellin is a leading makeup artist with vast experience in the entertainment industry, photography, and fashion editorial. M.A.C Cosmetics PRO Team Artists provide the artistic vision, support, and training to create the looks for a wide range of makeup services and support for the theatrical, music, film television and performing arts industries. M.A.C is the official cosmetic makeup supplier for all of Cirque du Soleil's shows and provides product and makeup artistry support.
The conference is sponsored by USITT and features workshops with Cirque du Soleil, its technical partners, and some of the most respected professionals in the entertainment industry. College students, professors, and entertainment professionals will explore the merger of arts and innovation. More than 30 workshops, presentations, and interactive sessions will be taught by the most respected professionals using the latest innovations and technologies in the entertainment industry. Partner presenters include Cirque du Soleil staff and their technical partners, Meyer Sound and Broadway sound designer Tony Meola, d3 Technologies, award-winning designer Michael J. Kelley, PRG, Stage Technologies, and ZFX.