News From
Around the Institute
In Memoriam – Mary Henderson
Distinguished author and expert on American theatre history Mary Henderson died in January in her home in Congers, New York.
Ms. Henderson was a long-time USITT member and was honored with two USITT Golden Pen awards -- in 2002 for Mielzner: Master of Modern Stage Design and in 1999 for the New Amsterdam – The Biography of a Broadway Theatre with photographer Whitney Cox.
At the time she learned of the 2002 award, she noted, "It is a great honor to receive this award for Mielziner: Master of Modern Stage Design since it was a real labor of love. Jo was a fascinating man and a real genius. I still marvel at his ability to be able to illumine a script through his design. And, of course, some of his renderings are real works of art."
Click here for more information »
Healy Keylights American Idol Judges
After 11 seasons and an Emmy Award, Lighting Designer Kieran Healy continues to raise the bar for live television design with his dynamic and well-balanced looks on FOX's American Idol. His design provides much of the visual look for the program, especially for the numerous performances, but the singers are not the only artists that must be well lit during the performances. Healy also balances the look of the judges' lighting to ensure a clean and seamless transition as the camera moves between the judging table and the stage. This season, Healy chose to keylight the three judges—Steven Tyler, Jennifer Lopez, and Randy Jackson—with the RevEAL LED Profile from Prism Projection.
American Idol is produced by 19 Entertainment, a division of CKX, Inc. and FremantleMedia North America Inc. For more information about Prism Projection, Inc. and its RevEAL series products, go to www.prismprojection.com
Sweely, Miller Join Gopher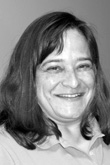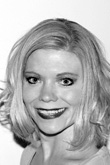 Gopher Stage Lighting has added Becky Sweely and Roxanne Miller to its sales team. Both formerly worked with Minneapolis-based Stage Technology. At Gopher, Ms. Sweely is working in rigging and supplies sales, and Ms. Miller is focusing on lighting and supplies sales.
Ms. Sweely received her theatre-design/tech degree from Mankato State University. After living in Phoenix for 10 years and working in the formalwear industry, she worked at Norcostco followed by the catalog department of SECOA. In 2002, she became one of the founding members of Stage Technology. She continued to work at Stage Technology as a salesperson and rigging project manager until its closing in January.
Ms. Miller earned her technical theatre degree from the University of North Dakota. She started her career at Norcostco in the tech department and then spent a few years in media-related fields at WCCO-TV and KMSP FOX 9 TV. She returned to the industry and spent over seven years at Stage Technology in inside sales. She is also a freelance properties designer in the area.