Conference & Stage Expo
Finding Dinosaurs, Harleys, and Georgia O'Keefe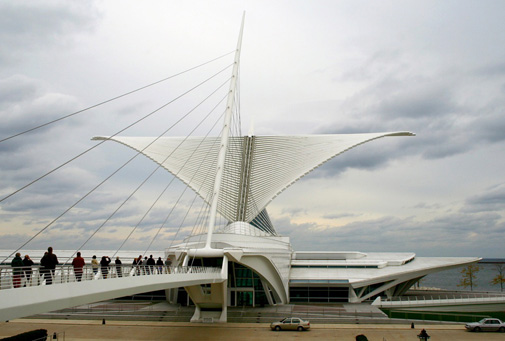 Milwaukee is known for many things: TV sitcom Happy Days, Brats, Brews, and Museums ranging from art museums, institutions housing native North American artifacts, and iconic Wisconsin history highlighting their German heritage and homegrown industry. There are several museums that are an easy walk from the Frontier Airlines Center that will host the 2012 Annual Conference & Stage Expo in March.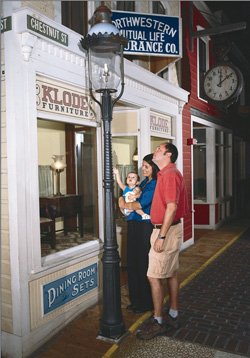 The Milwaukee Public Museum, one of the largest in the United States, is a museum of human and natural history. Walk the streets of Milwaukee around the turn of the 20th Century to WWII and explore the German heritage; see the world's largest known dinosaur skull and a life sized replica of Tyrannosaurus Rex; or look at breathtaking views of the night sky and Milky Way in the Daniel M. Soref Planetarium which is located at the museum in the Humphrey IMAX dome theatre.
On the shores of Lake Michigan, you can visit the breathtaking Milwaukee Art Museum, an architectural landmark designed by three architects: Eero Saarinen (War Memorial Center), David Kahler (Kahler Building), and the most recent addition, the Quadracci Pavilion by Santiago Calatrava.
One of the highlights of this addition is the Burke Brise Soleil, a moveable sunscreen with a 217- foot wingspan that unfolds and folds twice daily. The museum spans four floors with over 40 galleries of art. Some of the most notable collections include American Decorative arts, German Expressionism, and one of the largest collections of works by Wisconsin native Georgia O'Keefe.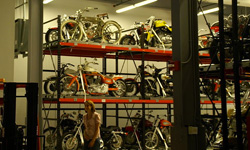 A trip to Milwaukee would not be complete without a visit to the Harley-Davidson Museum, just a short walk from the Conference Center. The museum is devoted to the history, products, people and culture of the Harley Davidson Motor Company. And for those who always wanted to ride a Harley, the Experience Gallery will give you chance to sit on one of the several motorcycles in the gallery and enjoy a virtual ride through the great roads of America.
For a more extensive list of museums in Milwaukee, go to www.visitmilwaukee.org/arts/visual-arts.