News & Notices
In Memoriam: Jason Lindahl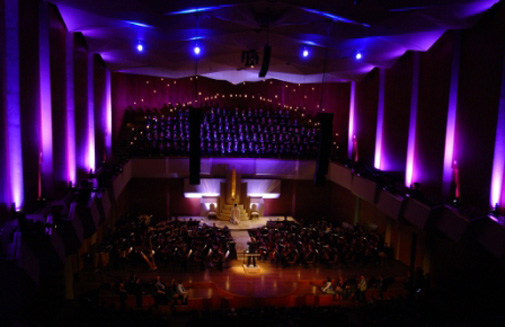 Jason Lindahl, 27, died on July 4. He was an incomparable member of the USITT-USA teams for creating the National Exhibits for the Prague Quadrennials in 2007 and 2011, first as a student and then as a full-fledged artistic contributor.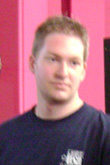 In 2007, he was the brilliant mind solely responsible for the implementation of the interactive computer stations displaying the designer/production database. Because of his prodigious talent and ability to prevail under pressure, he was invited to join the team for 2011 as media designer. The innovative and groundbreaking video mapping of that exhibit was a direct result of Mr. Lindahl's extraordinary vision and commitment.
Mr. Lindahl graduated from University of Illinois at Urbana-Champaign with a BFA in lighting design in 2007. His teachers all expressed the highest praise for his performance as a student. Tom Korder, assistant professor and chair of the scene design and technology faculty, said, "During his college career, he completed a widely admired lighting design for a production of Bernstein's Mass presented in the Foellinger Great Hall.
"Jason was a gifted lighting designer as well as a talented computer, video, and lighting technician. He was one of those special students that we as educators wait for years to come along. He always had a smile, a great work ethic, and a deep desire to learn something new."
R. Eric Stone, former UI faculty, described Mr. Lindahl as "an exceptional talent that defied his age. Though his passions were lighting and projection design, he had the artistic ability to create outstanding scene designs as well." Randy deCelle, who also taught Mr. Lindahl at UI, remarked, "As Jason shifted from student to professional, he was the one who was always willing to help someone else understand and implement the technology or design they were attempting."
Mr. Lindahl was employed by Lightswitch New York and served as the associate for projections/production video tech for Spider-Man: Turn off the Dark. He was currently working on the video production for Ghost The Musical. He was a presenter at the 2010 USITT Annual Conference in Kansas City and a faculty member for the 2011 Broadway Projection Master Class. In recognition of his exemplary volunteer service and his meteoric career with Lightswtich, Mr. Lindahl was nominated for a LDI/Live Design Rising Star Award in 2010.
He is survived by his wife, Ya-Han Tsui, his daughter, Arya Yuna; his parents, Jama and John Lindahl; and many family members.
Donations may be made to the Jason C. Lindahl Memorial Scholarship Fund in Theatre at the University of Illinois at Urbana-Champaign online at www.go.Illinois.edu/FAAGiving or by contacting Roger Laramee, College of Fine and Applied Arts, rlaramee@illinois.edu