News From Joe Aldridge, USITT President
Reflecting on Change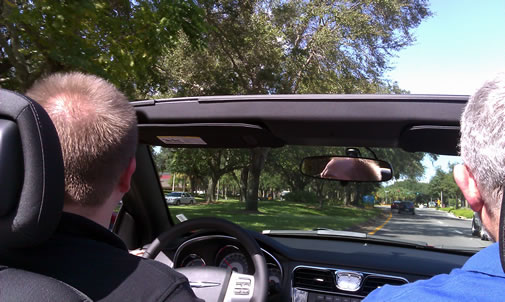 Happy New Year! Here's hoping that the holiday season was peaceful and quiet, and that 2012 will be safe and prosperous.
I have to admit that I entered into the position of President of this organization with a bit of trepidation. USITT, as determined by the Board of Directors, was entering into uncharted territory. We were transitioning from a volunteer organization into a membership organization, and I was not really sure what this meant. Past practices were being altered, and my comfort zone was being threatened.
When I was elected to serve in this position, I had been a member of USITT leadership, in some fashion, for a number of years and was confident that I could maintain a steady course. We hired an Executive Director, and it was unclear just how the two positions, let alone the two personalities, would mesh. Officer and Board responsibilities were changing. In some ways, the changes could be beneficial; in other ways, they could be scary.
After serving 18 months of my term of office, I can say that some of the change has been easy to nurture and there are parts that, in my humble opinion, need to be tweaked. I hope that I have been able to hold steady the course of transition.
This past August, I held a retreat for the elected officers to meet as a group and discuss their part of the operations of the Institute. Since the Bylaws changed, the Executive Committee ceased to exist and with it the open lines of communication between officers. I am not certain whether it is clear, but each officer is responsible for a cost center of the Institute.
Communication between the officers is essential. The Executive Committee was often the only guarantee that the communication occurred easily.
We had several new officers who did not have the luxury of prior Board service, and these folks needed help navigating and understanding the extent of their responsibilities. The retreat in August  gave us the opportunity to help the new officers settle into their positions and to reopen the lines of communication that, for whatever reason, had become pinched. This was all a part of the growing pains that we are experiencing as we continue to transition from a volunteer organization to a membership organization.
I would like to say that the working relationship between myself and David Grindle, the Executive Director, is solid. We communicate weekly, often daily, about many aspects of the operations of the Institute. The office seems to be running more efficiently, and our staff have really embraced the changes. Combined, the staff have a total of 50 years with the Institute individually ranging from 14 years to one and a half years. They work hard for us, the members, and take pride in helping to make the Institute the successful organization that it has become. I have come to appreciate their dedication and hard work, even the gentle reminders that these monthly articles are slightly overdue!
The Fellows of the Institute have taken the initiative to find ways to advocate for the younger members. We currently have 74 Fellows with a combined total years of experience too large to calculate. Suffice it to say, some have been members for 30, 40, even 50 years or more. The Fellows want to give back, to share, and to volunteer their time to be available to the younger members.
There will be several opportunities at the upcoming Annual Conference & Stage Expo to meet and mingle with the Fellows. Be certain to take advantage of these opportunities. Trust me when I say that they are eager to share knowledge and experiences with other members.
While the governance structure has changed, the mission of USITT remains steadfast: The United States Institute for Theatre Technology, Inc. (USITT) connects performing arts design and technology communities to ensure a vibrant dialog among practitioners, educators, and students. We are just approaching it in a slightly different manner.
Volunteers are our lifeblood and our strength. Without the membership, we are nothing. I encourage you to be active in your Commissions, Regional Sections, and at the Conference. Let us remain strong and active as we look to the future success of USITT.