Conference & Stage Expo
Long Beach: Getting There from Anywhere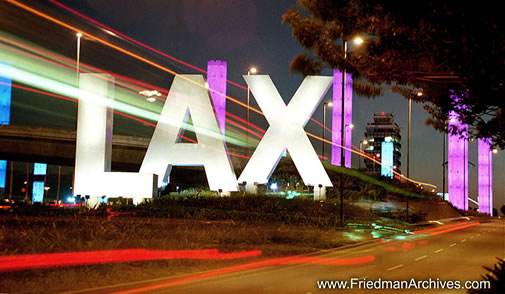 Back in 2008, the Long Beach City Council came up with a new slogan for their fair city, "The Aquatics Capital of America," because of all its swimming and boating facilities. Long Beach has gone through at least five other designations in the last half-century including "The International City" and "The Most on the Coast." No matter which one sounds best, now is the time to make travel plans for the 2012 Conference & Stage Expo at "The Beach of Many Slogans."
Airports and Ground Transportation:
There are several major airports in southern California with plenty of airlines from which to choose. For transportation from the airport to hotel, remember that USITT members are eligible for discounts from Super Shuttle and from Enterprise, Hertz, and National rental car companies. See the USITT web site for details.
The closest airport to the Long Beach Convention Center is in Long Beach (LGB). According to its web site, this airport is serviced extensively by Jet Blue with limited service by Alaska Airlines, Delta, and U.S. Airways.
To get from LGB to a hotel, Yellow Cabs are available at the airport. Super Shuttle is available with advance reservations only. (At least 12 hours before arrival is advisable.) Call 310-782-6600 or 1-800-BLUE-VAN for information and rates.
 
The largest airport in the area is, of course, Los Angeles International Airport, the third busiest airport in the nation. To get to a hotel, Super Shuttle runs 24 hours a day. Reservations are not needed from LAX. Vans are located on the lower level, outside the baggage claim area. Cross over to the center island and look for the orange sign. Shuttles pick up approximately every 10 minutes. A Super Shuttle attendant should be available to assist passengers. Wheelchair transportation is available from LAX to the Conference hotels through Super Shuttle. Advance reservations are required. Call 310-782-6600 for reservations and information, then register online for the USITT discount.

As an alternative to shuttle service from LAX to downtown Long Beach, use the Metro Rail system. It is not particularly convenient, but it is inexpensive ($6 round-trip). Take the free Green Line "G" shuttle bus from the airport (look outside the baggage claim area for the blue signs marked "LAX Shuttle/Airline Connections") to the Aviation Blvd/LAX Green Line Station. Purchase a Metro Rail ticket ($1.50 one way) and board the Green Line heading east toward Norwalk. Transfer to the Blue Line at the Imperial/Wilmington Station. Before boarding, purchase another ticket and then take the Blue Line south to downtown Long Beach. Consult this web site for more information. 
Keep in mind that Metro Rail does not run 24 hours a day. There is not much room for luggage on the Metro trains, so plan to travel light and be aware that the Green and Blue Lines run through some of the least reputable neighborhoods in Los Angeles County.
Another good option is John Wayne Airport in Orange County (SNA). Super Shuttle is available at the transportation center across the street from the terminal. Look for the third traffic island marked "Van Shuttle Service." Reservations are suggested but not required. Call 714-517-6600 or 1-800-862-7771 for reservations.
Trains:
There is no Amtrak service to Long Beach, but Amtrak does stop at Union Station in downtown Los Angeles. Passengers can then take the Metro Rail from Union Station to Long Beach. From L.A., take the Metro Rail Red Line or Purple Line to the Seventh Street/Metro Center Station. From there, transfer to the Blue Line (upstairs) to downtown Long Beach, within four blocks of the Long Beach Convention Center.
No matter the mode of transportation to Long Beach this March, USITT wishes "Happy Trails!"