Conference & Stage Expo
Theatre Charlotte Still Going Strong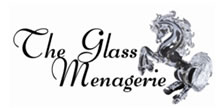 Still going strong, Theatre Charlotte has been a vibrant presence in the community for more than eight decades. Although it will not be presenting during the USITT Annual Conference & Stage Expo, Theatre Charlotte is in its 83rd season, making it the oldest arts organization in the city and the longest, continually producing theatre in North Carolina.
In 1927, the Charlotte branch of the American Association of University Women decided to study the Little Theatre movement, the grassroots effort to mount amateur theatricals that swept the country during and after World War I. After performing at various venues and performance halls for nearly two decades, the Little Theatre of Charlotte settled into its current home on Queens Road in Myers Park. In 1941, the building was completed (previously the land had been a cemetery), and the first production, George Washington Slept Here, closed on December 6, 1941. Since that time, despite several wars, the Great Depression, 9/11, and even a major hurricane, Theatre Charlotte has always produced a season of theatre.
Theatre Charlotte brings quality productions to the stage and relies heavily on volunteers. It takes hundreds of volunteers, from actors and technicians, to carpenters, ushers and box office personnel, to mount any production. Theatre Charlotte has won numerous MTA and AACT awards and is the only three time winner of Community Theatre of the Year from NCTC. Theatre Charlotte's mission as a volunteer-based community theatre is to create outstanding theatre opportunities relevant to the people of the Charlotte region.