Conference & Stage Expo
Belts, Baldrics, Cloth Focus of Costume PDW
Not registered for the Costume Design & TechnologyCommission's PDW Tuesday, March 8 on Leather Baldrics and Sword Belts? Do it now since spaces are limited and going fast!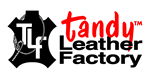 In high demand by the Costume Commission, this session covers the construction and fit of sword belts and baldrics. Participants will learn about various types of swords and the proper scabbards for each. A variety of techniques for working with leather will be demonstrated including cutting, riveting, lacing, and various methods of decoration including stamp tooling, the creation of unique border designs, and leather dyeing. Many of the techniques are useful in any leather work. Participants will learn techniques in the morning and in the afternoon will create a sword belt and baldric to take home along with a rivet set tool and a tooling stamp.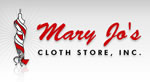 If the Baldric and Sword Belt session isn't convenient to schedule, don't forget the guided afternoon trip to Mary Jo's Cloth Store in Tuesday, March 8. Mary Jo's is known as one of the best fabric and trim stores on the east coast with bridal, fancy fabric, home decorating, and trim departments that rival the best fabric stores with amazing prices. Mary Jo's also handles online orders (maryjos.com) and is a useful resource no matter where in the country someone lives or works.