Spotlight on Giving
100 Percent Board Giving!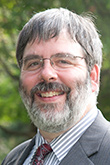 For the second year in a row, 100% of the Institute's officers and board of directors have made the choice to give not only of their time, but all have donated funds to the various activities of the Institute. 100% Board participation in giving is a key metric examined by numerous funding agencies when grants are being considered.

While USITT's board has never been approached with the minimum "Give/Get" expectation of many other not-for-profit boards, all have seen the value of making their personal choice to give and the impact such funds have on the Institute. We continue to wisely use our various funds to support research, member opportunity, and to reduce costs for other member services and we hope that you too will join with the board's enthusiasm in making your own financial gift to advance the Institute.
Mark Shanda, USITT President
Donors from November 15 to December 14, 2015:
Kook Fund
Andi Lyons
Loren Schreiber
Charles Williams
New Century Fund
Judy Adamson
Randy Earle In Memory of Sarah Nash Gates
Andi Lyons
Charles Williams
New Century Fund - Diversity
Patricia Hausmann In Memory of Tayneshia Jefferson
Eugene & Genevieve Hines In Memory of Tayneshia Jefferson
Rafael Jaen
Michael Katz
Andi Lyons
Aaron Mooney
Jesse Portillo
James Streeter
New Century Fund - Rigging Safety
Clyde Tyndale
William Reynolds In Memory of Pierre-Andre Salim
Samuel H. Scripps International Fund
Michaekl Ramsaur
Loren Schreiber
Kevin Rigdon
Rob Eastman-Mullins
USITT Fund
Andi Lyons
Mark Shanda In Memory of Jennie Gorrell & Jay Glerum
General Operations
Andi Lyons
Louis Bradfield
MJ Sedlock
Michael Katz
Richard Hay
Leslie Marqua
Jim Lucas
Michele Begley
John Stark
David Grindle
Kimb Williamson
Carolyn Satter
Anne Clark
Martha Marking
Loren Schreiber
Kim Pelle
Fellows Fund
Joe Aldridge
Randy Earle
Michael Ramsaur
Cindy Limauro