News & Notices
Aronson Wins 2016 Golden Pen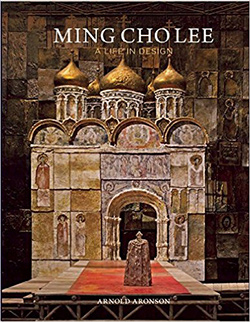 USITT Fellow Arnold Aronson, a Columbia University professor and former editor of TD&T, has won the 2016 Oscar G. Brockett Golden Pen Award for his 2014 book Ming Cho Lee: A Life in Design.
The 336-page hardbound book published by TCG contains over 500 images of the designer and Yale School of Drama professor's work that has changed the face of theatre over his 50-year career.
"This book is visually stunning and chock full of information on one of the seminal designers of 20th Century American theatre," the Publications Committee wrote in its unanimous recommendation of the book.
"Aronson's work is an excellent example of scholarly research and critical thinking, and he beautifully presents the work and methodology of Ming Cho Lee."
"I'm very honored and grateful to join the distinguished company of previous winners of the Golden Pen Award," Aronson said. "Of course, this award is also a tribute to the work of Ming Cho Lee. Immersing myself in Ming's world for a few years was one of the great pleasures of my life. And I also want to thank Theatre Communications Group. There are not many publishers these days that would devote such resources to a book on scenography."
Aronson will be honored with an award session and book-signing at USITT 2016 in Salt Lake City. The Publications Committee also will present the Herbert D. Greggs writing awards at that time (see below).
Called "the dean of American set designers" by the New York Times, Ming Cho Lee went from a watercolor artist training in China to the most influential set designer in American theatre and chair of Yale Drama's design department.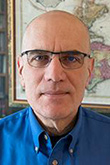 Aronson, a celebrated theatre historian, has written several other books on American and international scenic design. He has taught at Columbia since 1991.
Three other writers will receive Herb Greggs Awards for the best articles for TD&T.
Mervyn Heard will be honored for his piece Dressed in Light: The Ancient Art of Projecting on People, published in Fall 2014. The article explores the "somewhat bizarre concept" of using slides and film to project costumes on, and scenery around, actors onstage from the late 1890s to the 1950s.
Herb Greggs Merit Awards will go to Margaret Mitchell for Wood and Canvas (and Rabbit Glue) in the Modern World, about the Bourla theatre in Antwerp, Belgium, and Betsy Adams for Spotlight on Women in Lighting. Both appeared in the Summer 2015 TD&T.