News From
Around the Institute
R.I.P. USITT Fellow Jan Musson
Jan Musson, USITT Fellow and founder of USITT Contributing Member Musson Theatrical, passed away on Dec. 28 at age 79. Look for a tribute to Jan in February Sightlines.
USITT Names in the News...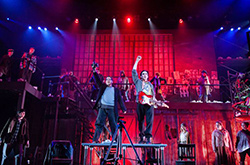 Lighting Designer and USITT member Chris Wood was recently featured on Sustaining member Elation Professional's blog: "Freelance lighting designer Chris Wood turned to Elation Platinum Series moving heads and Colour Chorus Series LED battens to light a recent production of the Tony Award-winning rock musical Rent at the University of Northern Iowa's Strayer-Wood Theater … Wood, who was the recipient of the 2015 USITT Rising Star Award as one of our industry's best young talents, was brought in as a guest designer for the production..." Read more here.
USITT Executive Director David Grindle penned an open letter to the theatre community and the New York Times giving thanks for the restoration of production credits in the Times' theatre reviews. "This [letter] is meant for everyone who expressed to The New York Times how important it is to recognize the full production team in their theatre reviews," David wrote. "It also goes to the folks at the New York Times for listening … On behalf of everyone involved with USITT, I offer a boisterous thank you!"
Grindle's letter received news coverage in PLSN magazine and Stage Directions, among other news outlets, and was shared widely on social media.
Jeromy Hopgood's Dance Book Now Out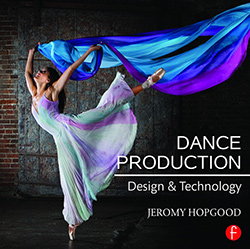 USITT member and presenter Jeromy Hopgood, known as the author of QLab 3 Show Control, has published a second book with Focal Press. Dance Production: Design & Technology details the technical aspects of producing dance performances. It features hundreds of stunning photos of illustrations, interviews with working professionals, and projects and exercises for students. Read more about the book here.
Hopgood will be among the member authors participating in a book-signing event at USITT 2016. He's also presenting at two sessions. He'll serve on the Working with Dancers panel and chair a session called Publish My Work with fellow author and Board Member Rafael Jaen. Check out these and other sessions here.
USITT's Gateway Program Gets a Boost from TCG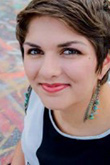 After USITT pledged $5,000 and a commitment to join Oregon Shakespeare Festival in promoting diversity and inclusion in technical theatre, another USITT diversity partner, Theatre Communications Group, ran a series of stories featuring Gateway participants on its TCG Circle blog.
TCG Online Curator Jacqueline E. Lawton posted a piece by 2014 Gateway mentee Madilynn Garcia, and held Q&A's with 2015 Gateway mentee Sarah Haber, Haber's Gateway mentor Ruth Anne Watkins, and Kasey Allee-Foreman, VP Programming and Chair of USITT's Diversity Committee.
Haber's was titled, "USITT's Gateway: A Reminder That You Have a Voice," from a quote in her interview with Lawton. Read the TCG Circle blog at www.tcgcircle.org.
ZFX Comes to Syracuse to Fly Peter Pan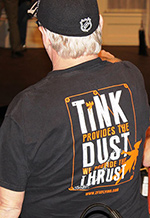 USITT Contributing Member ZFX Flying Effects was in Syracuse, NY, home of the USITT National Office, for tech rehearsals on the Syracuse Stage production of Peter Pan, which opened Dec. 4 and runs through Jan. 3.
ZFX Flying Director Russell Morgan flew across the country from his California home to coach the area's first male Pan, Syracuse University senior musical theatre major Troy Hussmann, and other cast and crew in the art of flying using ZFX's single-point harnesses.
Read more here.
Members: Have news to share?
Articles, videos, blog posts or speaking events to announce?
Tell us at janet@usitt.org.