News From David Grindle, USITT Executive Director
Info Vital for Institute Demographics, Growth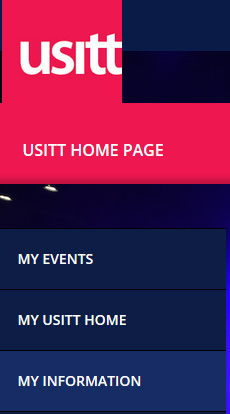 Recently, USITT began using a feature of our member management system that allows us to collect more demographic information about our members.
Individuals are asked to log in to our new website and fill out profile information such as where they went to school, when they graduated, and their primary area of interest. Organizational members are asked about their company size, products, or internship programs. So why are we asking?
These demographics can help us in many ways. They allow USITT to target information to our membership. We can send information about award winners to alumni. We can send updates on things that suit your interest areas and not send things that don't interest you. We can finally compile that list of internship programs that we always are asked for, or the list of colleges that offer certain degree programs. These are the kinds of questions we get fairly regularly in the National Office.
Additionally, we can use this information to grow our membership. Over the past several years, we've made a concerted effort to reach people in industries that impact costuming. The total number of members who are costumers and rough statistics on where they work and where they are from can be the tipping point when a company decides to join USITT. While many, many, many organizational members are part of USITT because of the good work the Institute does, the ability to reach an audience is what brings them in. Those member dollars come from marketing budgets which are often driven by data.
Specific, individual member data is not shared outside USITT. We use it to increase benefits to our members.  With this information, we can support Regional Sections, organizational members, and individuals helping them find members and make connections. The aggregate information about "who we are" is shared and promoted heavily. Who we are in demographic data is a huge part of our story.
For the millennial generation, demographic questions are part of everyday life. "Tell us about yourself" is something they are used to answering. For those in pre-millennial groups, it can feel odd. USITT's demographic request is optional for that reason But we must operate in a market of today and that means having information about our membership.
Please take a moment to log on to USITT.org (your email to which Sightlines is sent is your user name) and click "Forgot my password." That will allow you to create a password for the new system if you've not done so. Please fill out the demographic data in your file. It will help us make a stronger, better USITT.