Conference & Stage Expo
The Complete Production Event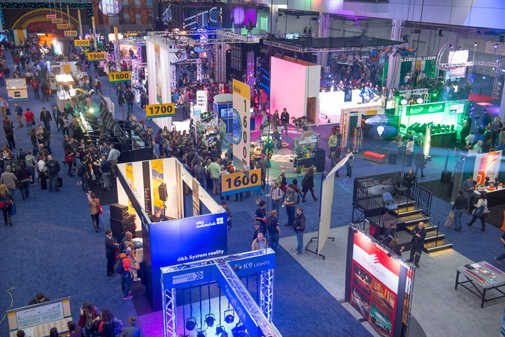 For the past six months, the 2016 Annual Conference & Stage Expo in Salt Lake City, Utah (USITT 2016) has marketed itself as the only complete production event in America. But what exactly does "complete production" mean?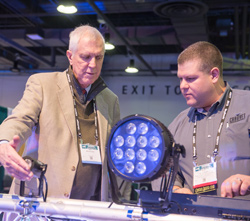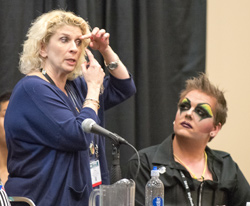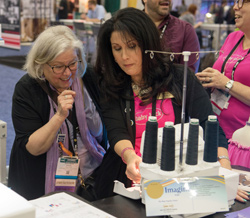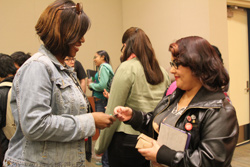 The original intention was to acknowledge the wide variety of exhibitors on the Stage Expo floor. USITT is the only event where a venue or company could bring everyone from their team and have something for them — everything from designing services to create a venue to the technologies which produce an event to the maintenance equipment to keep that venue running.
Stage Expo is only half of the equation. The Conference has education for 12 different disciplines. There is no singular event that offers as much as USITT 2016. Sure, there are lighting and sound events. There are costume and rigging trainings. But USITT is the only event where someone can get all of that in one place and time.
But wait there's more!
Maybe the equation needs to be re-written. USITT 2016 is more than just education and meeting the vendors at Stage Expo. It's a college and job fair as well. Production companies are staffing theme parks, theatres, and cruise ships right from the Stage Expo floor. More than 60 colleges are on the floor looking to find potential undergraduate and graduate level students.
When the Conference Committee members visit a location for a future event, they often tell city officials that students and young professionals are on a four-day job interview. (This usually kills visions of Animal House-like scenarios.)
So the recipe is now one-third education, one-third exhibitors, and one-third career fair. But dozens of members will proclaim that networking is the most important part of the event. USITT 2016 is a place to find like-minded people. It's an event where people find out they're not alone with work challenges or personal and career ambitions. Many attendees say they met their life-long friends and eventual colleagues at USITT.
What is a complete production event? The short answer is USITT 2016. It's the only place where the entire entertainment production industry is welcome to learn, convene, shop, and plan for the future.