News & Notices
In Memoriam: Pamela J. Rehberg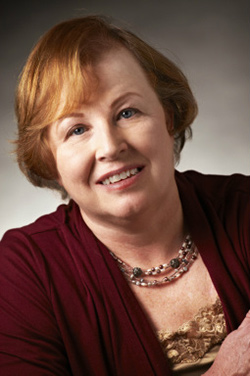 Pamela J. Rehberg, a costume designer, educator, USITT member and presenter, died Sept. 25 after a long illness. She was a full professor at the University of Wisconsin-Milwaukee Theatre Department for 26 years, teaching costume design, patternmaking, and draping.
She was a USITT member from 1998 until her illness in 2013. She presented sessions on patternmaking, designing, teaching, draping, and research over the years, last presenting at USITT 2013 in Milwaukee.
She received her bachelor of science in clothing, textiles, and design from the University of Wisconsin-Stout in 1982 and her MFA in Costume Design from Northern Illinois University in 1989. She worked in New York as a patternmaker for Perry Ellis Menswear at JH Collectables in Milwaukee before being hired as an assistant professor of costume technology at UW-Milwaukee in 1989.
She worked her way up to tenured full professor. She served as chair of the university's theatre department from 2003-2007.
Besides her teaching, Pamela enjoyed working as a costume designer for area theatre groups, including Milwaukee Repertory Theatre, Milwaukee Ballet, Milwaukee Shakespeare Company, In Tandem, First Stage, Chamber, Skylight, and Peninsula Players, among others.
"It is hard to say which is my greatest love – design, patternmaking, or teaching," she wrote on her website, www.pamrehberg.com. "I find that solving draping challenges enriches my design work, my design work provides creative outlets and strengthens my teaching, and teaching supports my design and draping work."
She is survived by her husband, Randy, and children Josh, Amanda, and Matt Rehberg. A memorial service was held on Sept. 29 in Milwaukee. Memorial donations are requested to the Pamela Rehberg Memorial Fund, which will help support organizations that Pam was involved in. Friends may sign a guest book or leave words of condolence here.