News From
Regional Sections
Ohio Valley: Oct. 5 Deadline for Ezekiel Award Entries, Conference Oct. 10
The Ohio Valley Regional Section will host its Fall Conference Saturday, October 10 at Miami University in Oxford, Ohio. The Conference includes judging entries for and presentation of The Peggy Ezekiel Awards.
The Conference schedule includes registration at 8 a.m., keynote at 9 a.m., a variety of sessions, lunch, and a membership meeting at 4 p.m. Visit the Ohio Valley website for more information on sessions and registration.
Entries will be accepted until October 5 for the Peggy Ezekiel Awards. They are adjudicated and presented annually  to recognize outstanding achievements in design and technology. They are open to any work produced by a USITT/Ohio Valley Section member or any work produced by a non-member for a production within the USITT/Ohio Valley Section.
This is a great opportunity for students to get their work seen or for educators working on tenure. The Board Choice winners will be displayed at the Salt Lake City 2015 Annual Conference & Stage Expo as well as at Ohio Northern University. The only fee is registration for the fall conference. For more information, email Kathe DeVault at k-devault@onu.edu.
Southwest: Feivou to Speak at January Symposium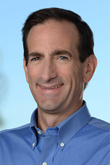 The Southwest Regional Section is gearing up for its annual Symposium to be held January 15 to  17 at the University of Texas-Arlington.
Saturday evening's keynote speaker will travel from Disney World. Jack Feivou, general manager of entertainment operations for Disney World and USITT's VP  Conferences, will speak.
He adds to two full days of workshops. Registration and session schedule will be posted at southwest.usitt.org.