News & Notices
Celebrating Safety: New Rigging Master Classes and April 24 – #RigSafe Day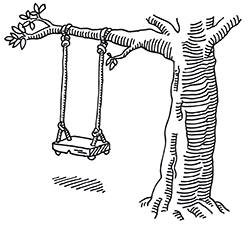 USITT is launching a new project in memory of master rigger and USITT Fellow Jay O. Glerum, who passed away last June. At a special memorial at the Annual Conference & Stage Expo in Cincinnati, Ohio, Executive Director David Grindle announced the new Jay O. Glerum Rigging Master Classes, annual training sessions to be offered in a different location each year starting in 2016.
Three individuals were key to establishing the new training. Reid Neslaige, Randy Earle, and Mike Murphy, all stepped forward after Mr. Glerum died and said there needed to be an appropriate way to remember Jay because he was an ambassador for rigging safety,
Mr. Glerum was an annual presenter at USITT's Conference & Stage Expo, held many USITT offices and awards, and revised his definitive Stage Rigging Handbook shortly before his death.
Mr. Grindle said USITT plans to schedule the first Glerum Rigging Master Classes in summer 2016. "We are looking at the end of July or early August," he said. "This will be an annual event, and classes will be offered at multiple levels – advanced and beginner. We'll pursue offering ETCP credit for the advanced classes and CTE credit for educators at the entry level."
Sapsis Rigging, J.R. Clancy, H&H Specialties, iWeiss, ETC, Barbizon, Texas Scenic Co., PDO, and Chicago Fly House are among the growing list of supporters that will help keep costs low for what is anticipated to be very intensive training. Contact Mr. Grindle to become a supporter.
Early career classes will cover rigging basics at an estimated cost of $60 to $150. Advanced classes in high-speed and motor control are estimated in the $600 to $700 range for a three-day class.
Another initiative to promote safety will launch in April. On Friday, April 24, USITT, and its partners and friends will participate in the first #RigSafe day on social media. Celebrate Arbor Day the theatre tech way – by promoting stage safety.
The Institute is asking everyone in theatre to post their #RigSafe photos and messages on April 24, and promote USITT's Rigging Safety Initiative, the only program in the nation providing free rigging inspections and safety training for secondary school stages.
Thanks to our corporate and individual donors, USITT has approved 92 schools around the country for free inspections since 2011. Over 30 schools remain on the waiting list and the applications keep coming. USITT hopes to fund rigging inspections for every school that needs one. To learn how to help, visit www.usitt.org/rigsafe.
#RigSafe Day, the RSI, and the Glerum Master Classes all serve USITT's mission to instill best safety practices starting at the high school level and continuing through life-long learning and career advancement opportunities.
Support the cause by participating in #RigSafe Day on Arbor Day -- and consider donating to the Rigging Safety Initiative at www.usitt.org/rigsafe.